Kris Kirby Named Superintendent of Manhattan Project NHP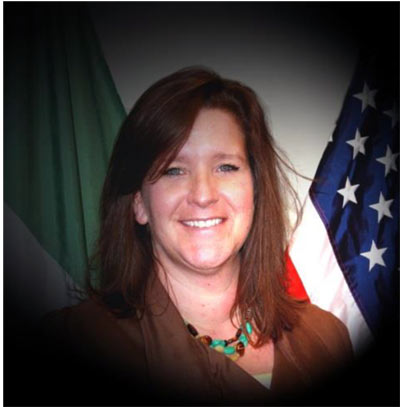 News Release Date:
September 2, 2016
Contact: James Doyle, 303-969-2321
Kris Kirby, a 20-year career employee of the National Park Service, has been selected as the new superintendent of Manhattan Project National Historical Park according to Sue Masica, Intermountain Region Director. Kris will assume her new duties October 16, 2016.
Kirby currently serves as the Chief of Business & Revenue Management at Yosemite National Park, in California. Prior to her assignment there, she served as Chief of Commercial Services at Lake Mead National Recreation Area, and previously worked in concessions management at Glacier National Park.
"Kris has spent her career fostering relationships inside and outside the service. Those skills are an excellent match for this park and its many partners," said Masica.
Since October 2012, has administered and managed the $25 million recreation fee program and the $150 million concession program at Yosemite National Park. The park's primary concession contract provides a wide range of visitor services, both seasonal and year-round, in one of the nation's most iconic national parks.
"I look forward to the opportunity to partner with the Department of Energy and work with the local communities of Hanford, Los Alamos, and Oak Ridge, to share the complex story of the Manhattan Project and its significant impact on history," said Kirby.
Kirby obtained a Bachelors of Arts in Political Science from Metropolitan State University of Denver, and a Masters of Public Administration from the University of Nevada Las Vegas. She started her career with the National Park Service in 1996 as a Concessions Management Assistant.
Manhattan Project National Historical Park was established in November 2015 to preserve portions of three World War II sites where the United States developed the world's first atomic weapons. Managed in partnership with the Department of Energy, the three sites that make up the park are located in Oak Ridge, Tennessee; Los Alamos, New Mexico; and Hanford, Washington.
Last updated: September 5, 2016