Developing the Atomic Weapons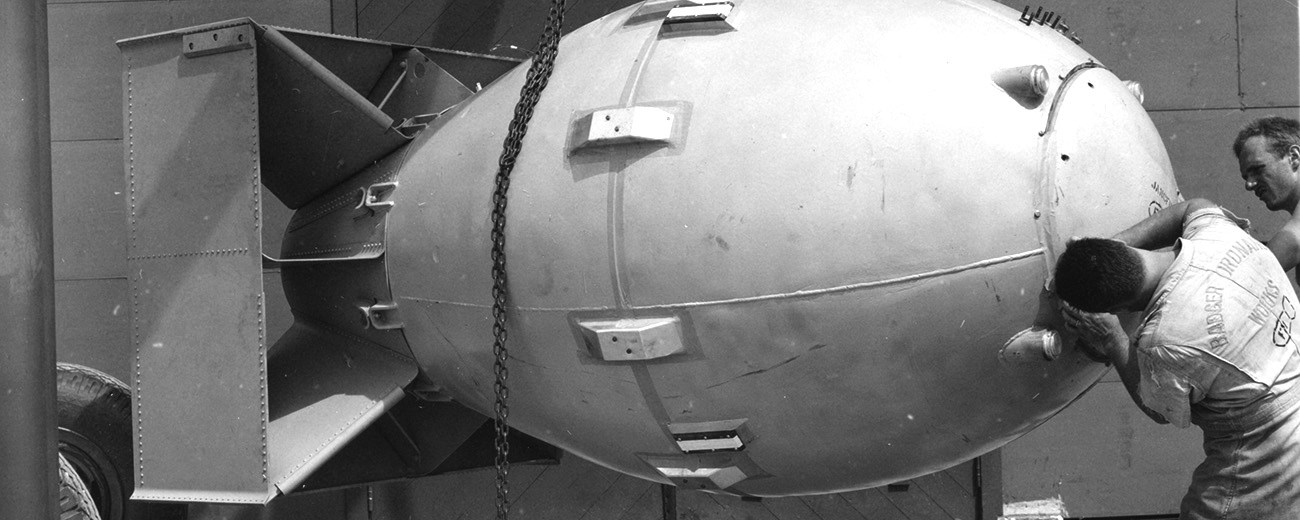 Design and fabrication of the first atomic weapons became the responsibility of the newly established Los Alamos Laboratory, in northern New Mexico. Headed by J. Robert Oppenheimer, the laboratory assembled an array of scientists from universities across the United States. Designing the first atomic weapons was not an easy task and required precise calculations and months of experimentation to obtain the optimum specifications of size and shape.  
Two bomb models were developed by mid-1944. The gun-type bomb, named Little Boy, used enriched uranium from Oak Ridge. Fat Man, the implosion-type weapon, used plutonium produced at Hanford. Field tests with the uranium prototype eased doubts about the design, so that a full-scale test prior to combat use was deemed unnecessary. The plutonium device was more problematic. Uncertain that it would work, officials successfully tested the implosion method at the Trinity site in southern New Mexico on July 16, 1945. The Trinity Test ushered in the nuclear age with the world's first human-caused nuclear explosion. Learn more about the design and development of these atomic weapons in the articles below. 
Last updated: July 27, 2023