Photos & Multimedia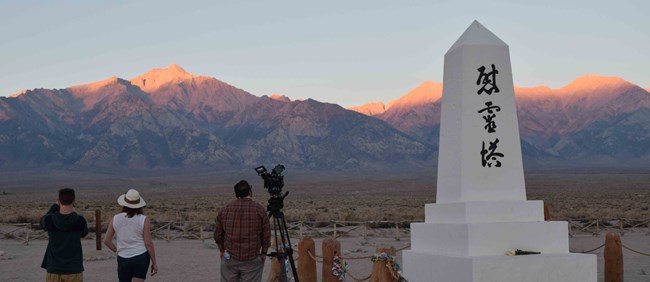 .
Photo Gallery
Multimedia
The park has partnered with Densho: The Japanese American Legacy Project who hosts video and audio oral histories and historic documents from Manzanar and other confinement sites. The park has also partnered with the California Audiovisual Preservation Project who hosts historic home movies and oral histories.
Social Media
Link to different social networking sites so you can stay up-to-date with park information, and you can share your photos, memories and experiences. Join Manzanar on,
Facebook
.
We encourage you to visit Manzanar and experience firsthand the desert environment that we call home. Until then, please enjoy the photo galleries with historic photos of camp days. The virtual tour is still under construction.

Last updated: December 11, 2015