For Kids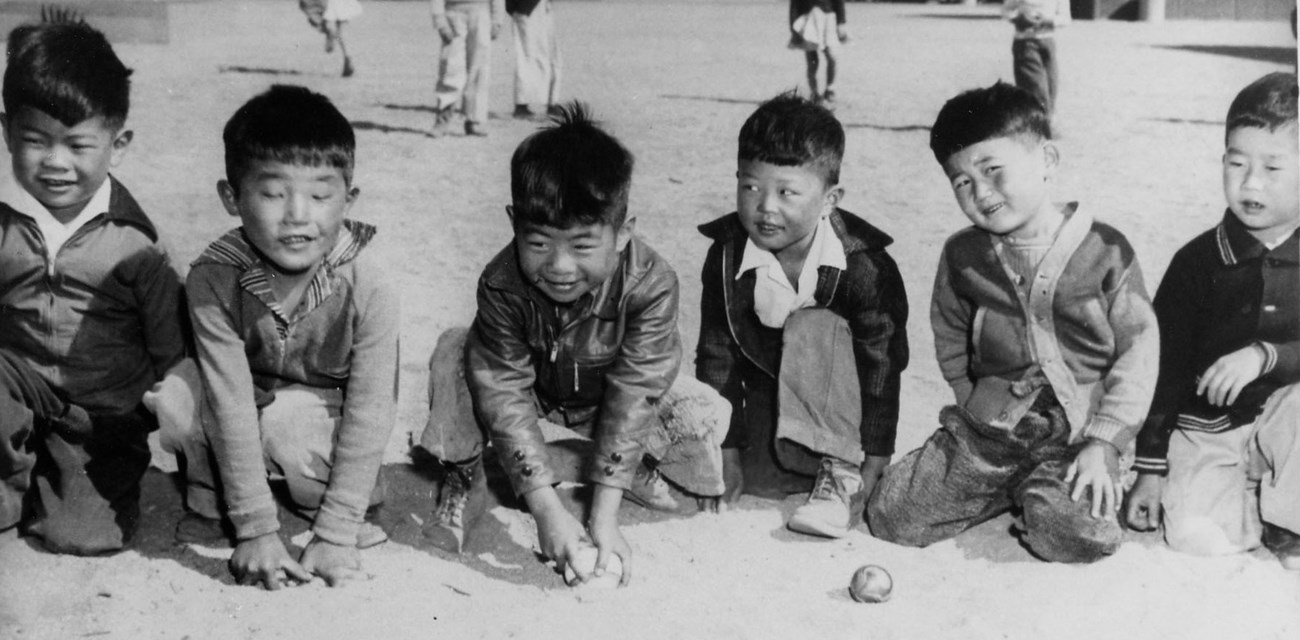 Two thirds of the Japanese Americans confined at Manzanar were under the age of 18. Today, Manzanar is very relevant to children as we introduce ideas about civil liberties and what it means to be an American. We encourage families and school groups to visit Manzanar and share this experience with young people.
Manzanar's Junior Ranger program offers a great opportunity for children to connect with the story of Manzanar and the history of Owens Valley. Participants in the program who complete an activity booklet will earn a Junior Ranger badge. Activities are tailored for
children between the ages of 4 to 15; however, anyone is welcome to participate.
Looking for a fun and educational way to learn about America's Civil War and the Civil Rights Movement? Manzanar is honored to be part of the special "Civil War to Civil Rights" trading card program. Learn about people important to Manzanar's history by earning a trading card when you visit the site.
In February 2007, Manzanar National Historic Site cooperated with Ball State University (BSU), the National Baseball Hall of Fame and Museum, and the National Park Foundation to produce the "Desert Diamonds Behind Barbed Wire" Electronic Field Trip. Japanese Americans who had been confined in Manzanar, park rangers, and students brought history to life from various locations around Manzanar.
Last updated: March 24, 2020