Management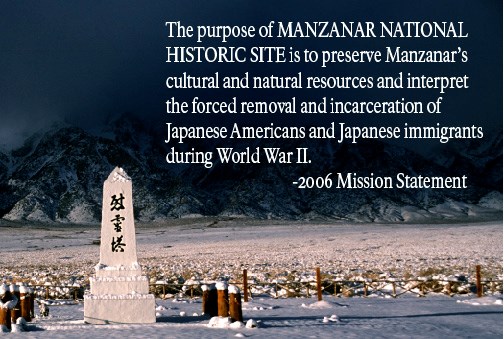 The goal of the National Park Service is to preserve unimpaired the natural and cultural resources and values of the National Park System for the enjoyment, education, and inspiration of this and future generations.

Manzanar was declared a National Historic Site in 1992 "In order to provide for the protection and interpretation of historical and cultural resources associated with the relocation of Japanese-Americans during World War II".

Click on the following links to learn more about management at Manzanar National Historic Site.


For planning documents that guide the management of Manzanar National Historic Site, visit our Park Planning page.
Last updated: March 27, 2020