Press Kit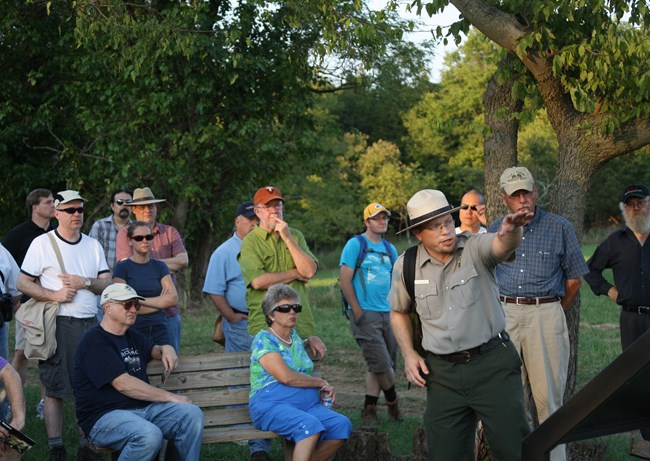 Manassas National Battlefield Park preserves and protects the site where two separate Civil War battles occurred. In 1861, United States and Confederate soldiers fought in the first major land battle of the Civil War, known as the Battle of First Manassas or First Bull Run. In 1862, the U.S. and Confederate armies met once again at the very same location, known as the Battle of Second Manassas or Second Bull Run.
In addition to historic preservation Manassas offers a natural landscape in the increasingly urbanizing Washington, D.C. metropolitan area. Visitors will find miles of trails for quiet contemplation, wildlife viewing, hiking, running, and enjoying nature.
Contact us
For media inquiries, or questions about filming or taking photographs at Manassas National Battlefield Park, please contact Park Public Information Officer Jim Bailey at: email jim_bailey@nps.gov, phone 202-380-5927, or contact NCR_Communications@nps.gov.
Permits 
A public gathering permit is required to conduct organized activities within Manassas National Battlefield Park. Activities such as First Amendment demonstrations, special events with 25 or more participants, and events that require any type of set up must have a permit. 
Explore Pages
Photos & Multimedia
Manassas National Battlefield Park Photo Gallery
Manassas National Battlefield Park Video Library
Manassas National Battlefield Park B-Roll
Social Media
Last updated: September 20, 2022