The Skirmish at Blackburns Ford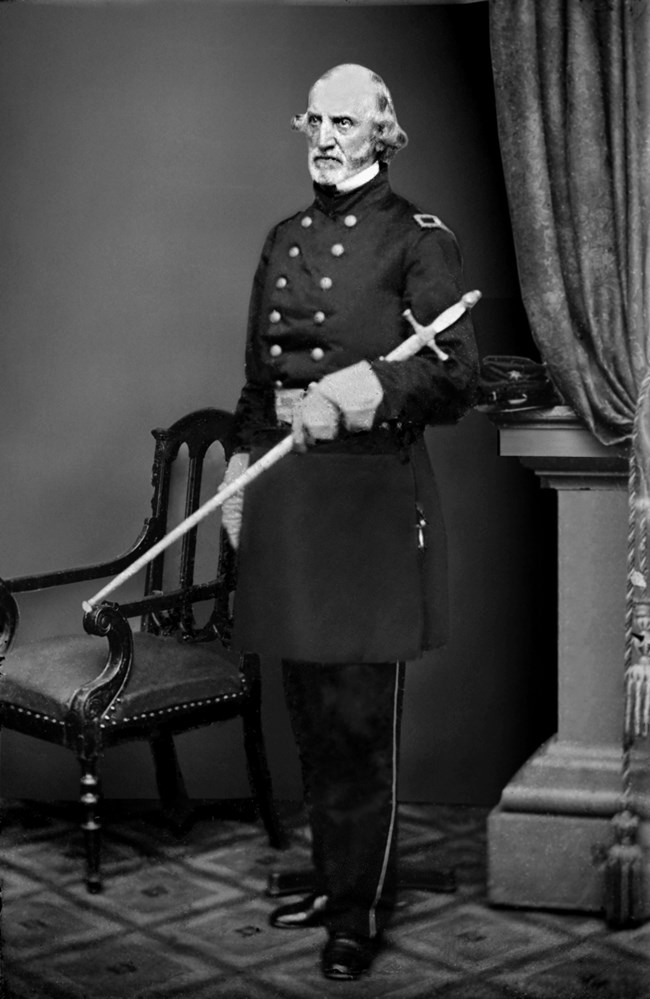 Morning, 18 July 1861
Acting under orders to "Observe well the roads to Bull Run and to Warrenton; Do not bring on an engagement, but keep up the impression that we are moving on Manassas," US General Daniel Tyler, commanding the lead elements of Irvin McDowell's army, proceeded through Centreville to make a reconnaissance towards Blackburn's Ford. Colonel Israel Richardson's brigade, consisting of the 1st Massachusetts, 12th New York, 2nd Michigan and 3rd Michigan, led the advance.
By late morning Tyler was in a position overlooking the Ford. Although he observed a Confederate battery across the run, rebel troops could not be detected in any strength. "Desiring to ascertain the extent of [the Confederate] force," Tyler called forward his artillery.

Opposite Tyler was a brigade of Virginians commanded by General James Longstreet, along with cannons belonging to the Washington Artillery of New Orleans.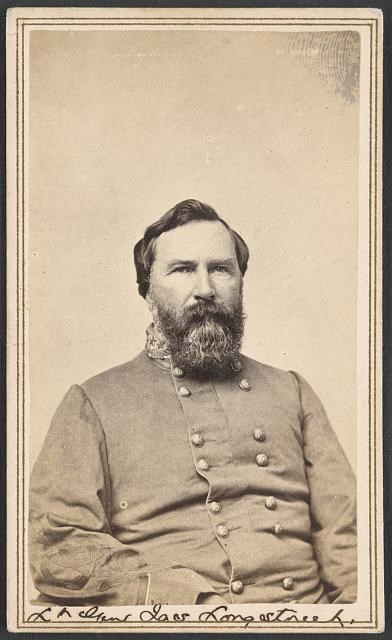 Afternoon, 18 July 1861
Receiving no response to his artillery fire, Tyler directed Richardson to advance a line of skirmishers toward the Ford, drawing scattered fire from the 1st Virginia Infantry. Despite calls to the contrary, Tyler and Richardson escalated the combat by directng the 12th New York and 1st Massachusetts forward. The entire stream bottom erupted with heavy volleys of musketry and artillery fire as additional troops entered the fray.
Satisfied that the enemy was present in strong force, Tyler ordered Richardson's battered infantry to disengage and withdraw. Union and Confederate artillery kept up a steady but ineffective artillery exchange with Confederate batteries until 4pm when Tyler began withdrawing toward Centreville.
General Tyler reported 83 casualties while the Confederate commanders noted a total of 68 killed and wounded. Two soldiers in Company K, 12th New York (Cpl. James E. Cross and Pvt. Charles F. Rand) would later be awarded the Medal of Honor for their actions at Blackburn's Ford.

Although General McDowell severely criticized Tyler for aggressively exceeding his orders, the engagement at Blackburn's Ford yielded valuable information to the Union commander: The Confederate position along this stretch of Bull Run was formidably defended. McDowell made use of this vital intelligence in focusing his attention elsewhere along the Confederate line three days later...
Last updated: December 17, 2022