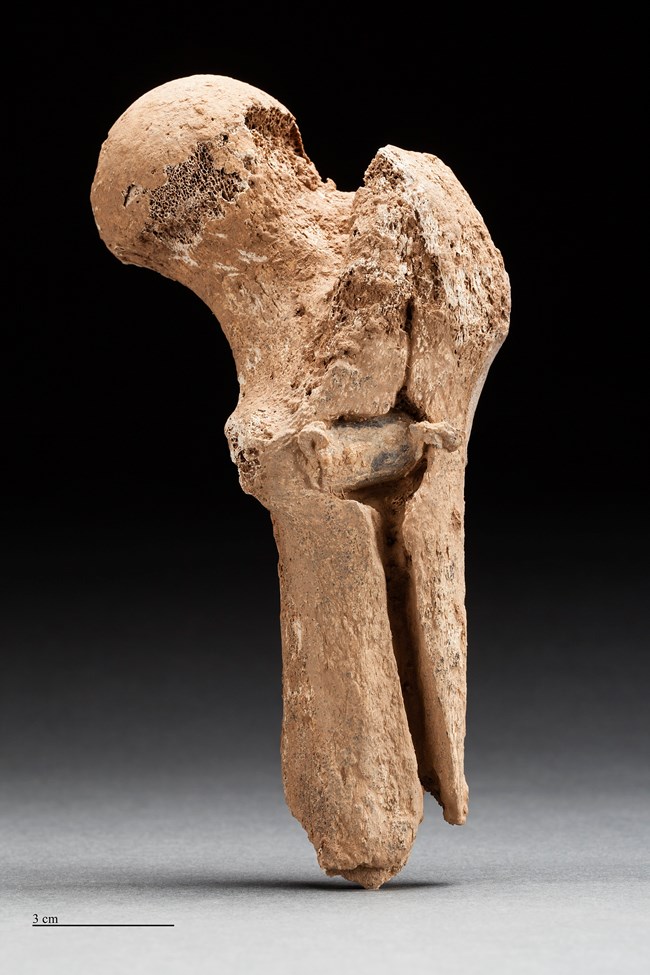 An Unexpected Discovery
In August 1862, two Union soldiers were gravely wounded at the
Battle of Second Manassas
. They were brought to a field hospital, though both died as a result of their injuries. Their bodies were laid to rest in a shallow burial pit, intermixed with amputated limbs from other soldiers wounded in the battle. Then they were lost to history.
The National Park Service (NPS) first encountered the remains during a utility project in 2014. With help from the
Smithsonian Institution
, the NPS was able to identify the remains as Union soldiers, and worked with the Army to give these soldiers an honorable final resting place.
The Dig
In 2014, Manassas National Battlefield Park was working on a utility project. Although previous archeological testing of the area did not identify any significant finds, during the utility installation several small fragments of bone were unearthed and collected by the archeologist assigned to monitor the work.
At first, no one knew exactly what, or when, the bone fragments were from. To find out, the NPS sent the fragments to the the forensic anthropology lab at the Smithsonian Institution's National Museum of Natural History. Researchers there determined that the fragments were human, and that they dated to the
Civil War
. What's more, a piece of femur bone they were able to piece together had been sawed off, consistent with an amputation. All that information led to the conclusion that further excavation was needed. It was possible that something incredibly rare was on the site, and this was an invaluable opportunity to study and preserve the findings.