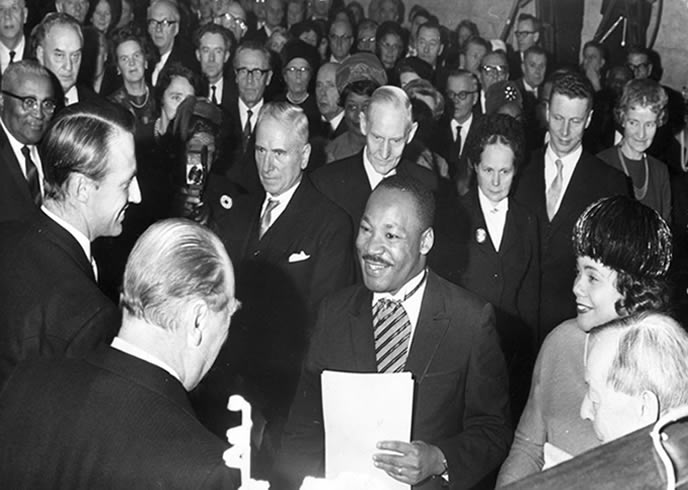 News Release Date:
November 26, 2014
Contact: Judy Forte, 404-909-2911
ATLANTA, GA - Martin Luther King, Jr. National Historic Site celebrates the 50th Anniversary of the Rev. Dr. Martin Luther King Jr., receiving the 1964 Nobel Peace Prize, with the opening of an exhibition entitled, 1964 Martin Luther King, Jr., "A Global Citizen".
This exhibition reveals secrets of one of the most influential African Americans of nonviolent activism. Since 1964, all the documents relating to the award nominations, notes and reports have been classified as secret, and kept under lock and key in the Norwegian Nobel Committee's extensive archive. This exhibition will reveal who nominated Dr. King, how the Nobel committee considered him and who were his keenest rivals for the prize.
This exhibition has been produced by the National Park Service in partnership with the Norwegian Nobel Peace Center located in, Oslo Norway. The Norwegian curator of the exhibit will join the National Park Service in the opening of the exhibition to the public on December 10, 2014 at 3:00 pm in the D.R.E.A.M. Gallery which is located inside of the National Park Service's visitor center, 450 Auburn Avenue, Atlanta,Georgia.
This event is free and open to the public.