Visiting the Boyhood Home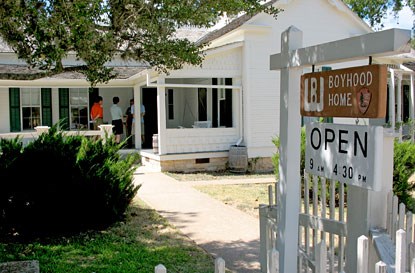 The President lived here from the age of five until his high school graduation in 1924. The home is furnished in the early to mid-1920s period and as such depicts a rural Texas lifestyle of 75 years ago.
We are working to increase access to the park in a phased approach. Currently we are not offering tours inside the Boyhood Home, however the grounds of the Boyhood Home are open to visit on your own.
Last updated: October 2, 2021