Thing to Do
Summer Festival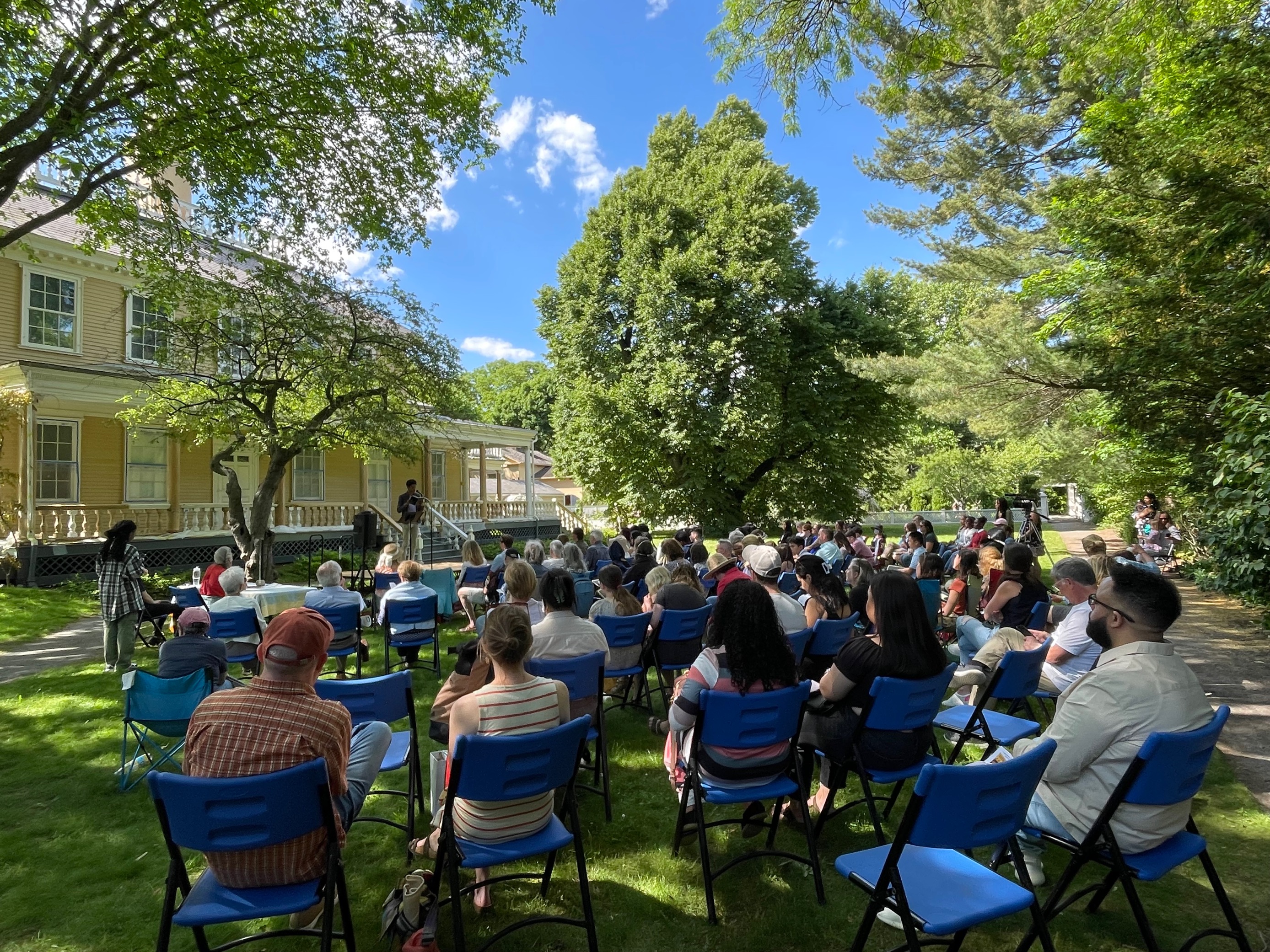 June 4, 3:00 PM | Longfellow Student Poetry Awards
Moved to indoor rain location: Lincoln Institute of Land Policy, 113 Brattle Street (next door to the Longfellow House)
Kick off the summer with a celebration of emerging poets! The Longfellow Student Poetry Contest is an annual competition of original poetry, with categories for high school, middle school, and elementary school students. Students will read their winning poems at this ceremony, followed by a celebration on the lawn. The ceremony concludes with the presentation of the Victor Howes Prize to Mary Gracie Meijer, an undergraduate student at Boston College studying English and Medical Humanities.

The contest aims to encourage and celebrate young poets in exploring their craft, and is co-sponsored by the Frank Buda Memorial Fund, New England Poetry Club, Friends of the Longfellow House-Washington's Headquarters, and National Park Service.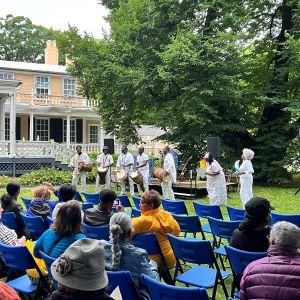 June 18, 4:00-8:30 PM | Juneteenth Gathering
Gather for Juneteenth to honor those who endured 18th century slavery and seized freedom on Brattle Street, their living descendants, and the long history of Black freedom activism in Cambridge and beyond. This event will include a community gathering with music, poetry, speeches, art, and family activities, followed by a screening of the award winning 2022 documentary Descendant. Find detailed event information here.

Saturday June 24, 3:00 PM | Concert: Juventas New Music Ensemble
Juventas New Music Ensemble presents a program of chamber music by living composers, featuring Soprano Kelley Hollis, Horn Anne Howarth and Pianist Julia Scott Carey. The music centers on themes of community connection, growth and the four seasons.

Based in Boston, Massachusetts, Juventas shares classical music as a vibrant, living art form. The ensemble brings audiences music from a diverse array of composers that live in today's world and respond to our time.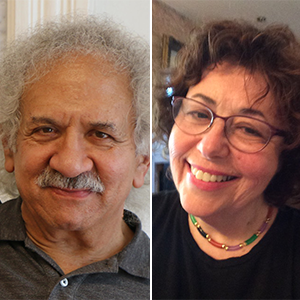 June 25, 3:00 PM | Poetry Reading: Sam Cornish Award with Harris Gardner & Ruth Lepson
Harris Gardner has been the Poetry Editor of Ibbetson Street since 2010. He has authored four poetry collections: Chalice of Eros, co-authored with Lainie Senechal; Lest They Become; Among Us; and No Time for Death. His numerous publication credits include The Harvard Review, A Poet's Siddur, Midstream, Cool Plums, Rosebud, Fulcrum, and many others. He co-founded, with Lainie Senechal, Tapestry of Voices and the Boston National Poetry Month Festival; he also co-founded, with Doug Holder, Breaking Bagels with the Bards. Gardner was Poet-in-Residence at Endicott College from 2002-2005. He founded and hosted many poetry venues over the past 22 years, including Boston Borders, Poetry in The Chapel Series (Forest Hills Cemetery), and Mad Poets Café (Pawtucket, RI). In 2015, Gardner received a Life Time Achievement Award from Ibbetson Street Press and a Citation from the Massachusetts House of Representatives. He is currently a member of the Academy of American Poets.

Ruth Lepson recently retired after 25 years from the New England Conservatory of Music, and is now poet-in-residence emerita. Her books are Dreaming in Color, Morphology and I Went Looking for You, ask anyone, and on the way: new and selected poems. Her anthology, Poetry from Sojourner: A Feminist Anthology, was published by the University of Illinois Press. Her poems have appeared in many periodicals, such as Let the Bucket Down, Ploughshares, Agni, Ping Pong, Ecopoetics, spoKe, and The Brooklyn Rail, and New American Poetry and other anthologies. Lepson has taught at Boston College, The School of the Museum of Fine Arts, The Kennedy School, Bentley College, Northeastern, and other Boston-area colleges. Lepson is most proud of volunteering for Oxfam America for 14 years, for which she set up poetry readings to raise money for famine relief. She has collaborated with musicians in all sorts of ways and performed in Manhattan, Brooklyn, and Boston. She lives in Cambridge.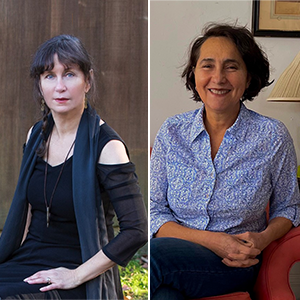 July 9, 3:00 PM | Poetry in Translation: Dzvinia Orlowsky & Nidia Hernandez
Dzvinia Orlowsky is a Pushcart prize poet, an award-winning translator, and a founding editor of Four Way Books. She's published six poetry collections by Carnegie Mellon University Press including A Handful of Bees, Convertible Night, Flurry of Stones, and Bad Harvest, a 2019 Massachusetts Book Awards "Must Read" in Poetry. Her poem sequence "The (Dis)enchanted Desna" was selected by former national poet laureate Robert Pinsky as a 2019 winner of the New England Poetry Club Samuel Washington Allen Prize. Her award-winning co-translations with Ali Kinsella from the Ukrainian of Natalka Bilotserkivets's poems, Eccentric Days of Hope and Sorrow, was published by Lost Horse Press in 2021. She is Writer-in-Residence at the Solstice Low-Residency MFA Program in Creative Writing.
Nidia Hernández was born in Venezuela, and has been living in the US since 2018. She is a poet and translator of Portuguese poetry, editor, broadcaster, poetry curator, and radio producer. Nidia directs the editorial project lamajadesnuda.com, which won the 2011 WSA prize for Cultural Heritage. She curates Poesiaudio Arrowsmith Press Sundara Ramaswamy Prize 2021, for her assemblage of The Land of Mild Light, selected poems of Venezuelan poet Rafael Cadenas. She edited in 2022 The Invisible Borders of Time; Five Female Latin American Poets, and is a contributor for Mercurius Magazine. She has presented works drawn from the 34 years of her radio program (also called La maja desnuda) which has more than 1,768 broadcasts. Currently, she is broadcasting the program through UPV Radio 102.5 FM in Valencia, Spain. In 2023 she was invited to serve on the board of the New England Poetry Club.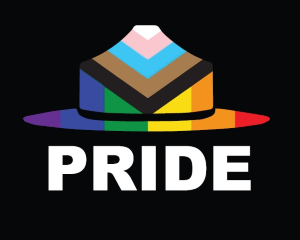 July 15, 11:00-2:00 PM | Longfellow Pride Picnic
Presented in partnership with the Cambridge LGBTQ Commission
Rescheduled! Celebrate Pride by bringing your favorite picnic blanket to lay out on the Longfellow House lawn between 11:00 AM-2:00 PM! This collaborative event will highlight the LGBTQ+ history of the site with Queer History tours, lawn games, food, and music. All ages and abilities welcome, located .5 miles from the Harvard Square Red Line stop. Some food and refreshments provided but we encourage you to bring your own picnic foods as well. This is a sunshine only event!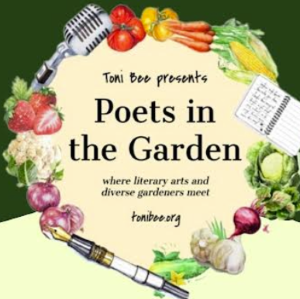 Saturday July 15, 2:00 PM | Poetry Reading: Poets in the Garden
Join your host, Toni Bee, and poets Dexter Roberts and Tom Daley, for an afternoon of art and poetry alongside the Longfellow House garden. The dynamic Roberts and Daley are poets who double as artists. They will share their lyrical words and fine art: acrylics, pastel chalk art, and calligraphy. There will be a question and answer period, and light snacks will be served.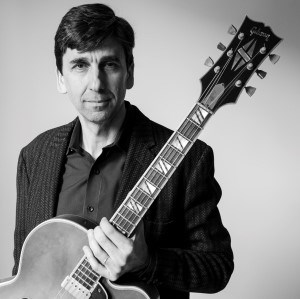 Saturday July 22, 3:00 PM | Concert: Peter Smith
New York City-based guitarist Pete Smith returns to the Longfellow House with his trio for a free concert presenting the original music of the great jazz pianists. From Ellington to Evans, Chick to Cedar, Strayhorn to Hancock, the trio will explore the compositions that shaped and elevated the music to newer and higher heights. Double bassist Gregory Ryan and drummer Austin McMahon will be joining for this beautiful afternoon of music under the trees on the House lawn.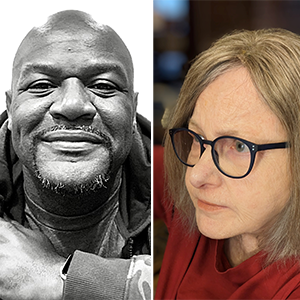 July 23, 3:00 PM | Poetry Reading: Enzo Silon Surin & Joan Houlihan
Enzo Silon Surin is a Haitian-born, award-winning poet, educator, librettist, publisher and social advocate. He is the author of three previous collections of poetry, including When My Body Was A Clinched Fist, winner of the 21st Annual Massachusetts Book Awards for Poetry and the forthcoming collection, American Scapegoat. He is co-editor of Where We Stand: Poems of Black Resilience, and the recipient of a Brother Thomas Fellowship from the Boston Foundation, a PEN New England Discovery Award and a 2020 Denis Diderot Grant as an Artist-in-Residence at Chateau d'Orquevaux in France. Surin teaches creative writing and literature at Bunker Hill Community College and is also Founding Editor and Publisher at Central Square Press and Founder/Executive Director at the Faraday Publishing Company, Inc., a nonprofit literary services and social advocacy organization.

Joan Houlihan is the author of six poetry collections, most recently It Isn't a Ghost if it Lives in Your Chest, winner of the 2021 Julia Ward Howe Award from the Boston Author's Club. Her previous collections include Shadow-feast, named a must-read by the Massachusetts Center for the Book; The Mending Worm, winner of the New Issues Green Rose Award; The Us, named a must-read by the Massachusetts Center for the Book; the sequel Ay; and Hand-Held Executions: Poems & Essays. Her poems have been anthologized in The Iowa Anthology of New American Poetries; The Book of Irish-American Poetry, 18th Century to Present; and others. She currently serves on the faculty of Lesley University's Low-Residency MFA in Creative Writing Program in Cambridge, Massachusetts and is Professor of Practice in Poetry at Clark University in Worcester, Massachusetts. Houlihan is the founding director of the Colrain Poetry Manuscript Conference.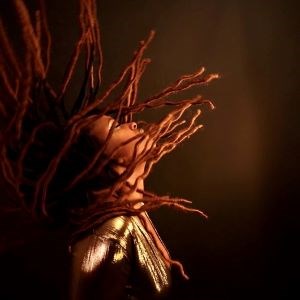 July 30, 3:00 PM | Concert: Tascha (Berklee Summer in the City Series)
Tascha is a Parisian singer-songwriter who started to perform from an early age with different bands playing funk, Afrobeat, soul and jazz music. These genres, combined with her interest for urban music and her French Caribbean heritage (Guadeloupe & Martinique) gave life to her universe that she likes to call "rooted pop music." Tascha enjoys writing in English, French, and Creole as each language brings a particular character to her voice and different colors to her compositions. Sharing her music on stage with an audience is her favorite part as an artist so be ready to discover Tascha's world.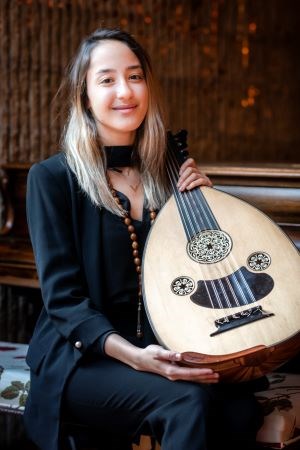 August 6, 3:00 PM | Concert: Bahar Badieitabar (Berklee Summer in the City Series)
Bahar Badieitabar is an Iranian oud player and composer, currently studying composition and performance at Berklee College of Music under a full scholarship. Bahar won the first place at the Iranian Youth National Music Festival for two consecutive years at the ages of 16 and 17. She has performed at numerous venues and music festivals both in Iran and the United States with musicians of diverse backgrounds. In 2017, Bahar began her undergraduate studies in oud performance at the University of Tehran, before moving to the United States to study at Berklee.

Bahar's background contributes to her authentic approach to composition, which is rooted in Iranian classical music, contemporary concert music, and Jazz. Currently, she is a member of Danilo Pérez's Global Jazz Messengers and has shared the stage with renowned musicians including John Pattituchi, Brian Blade, and Danilo Pérez himself.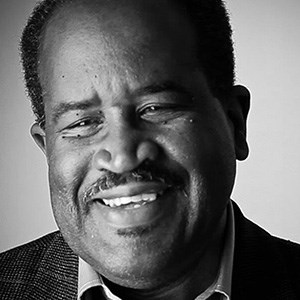 August 13, 3:00 PM | Poetry Reading: 2023 Golden Rose Award with Afaa M. Weaver
Afaa M. Weaver (formerly Michael S.Weaver) is the author of sixteen collections of poetry, several plays, and some short fiction. As a journalist in Baltimore, where he was born in 1951, Afaa wrote for the Baltimore Sun, the Baltimore Afro-American, and other papers. His awards include a Fulbright appointment, a Guggenheim fellowship, multiple Pushcarts, the PDI Award in playwriting, the Kingsley Tufts, and the 2019 St. Botolph Distinguished Artist Award. His collaborative translation and cultural communication projects with Chinese poets in the U.S. and abroad has earned him national recognition in China, and in Taiwan. He has taught at several colleges and universities in the U.S. and in Taiwan. At Simmons University he held the Alumnae Chair in English for twenty years. Afaa's newest collection of poetry is A Fire in the Hills (Red Hen Press). He lives in upstate New York with his wife Kristen Skedgell Weaver.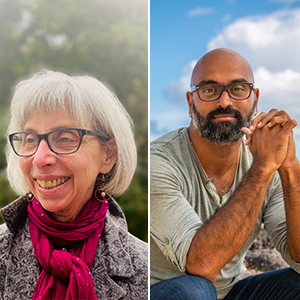 August 20, 3:00 PM | Poetry Reading: Laura Budofsky Wisniewski & Rajiv Mohabir
Laura Budofsky Wisniewski is the author of Sanctuary, Vermont which won the 2020 Orison Poetry Prize and the New England Poetry Club's 2022 Sheila Margaret Motton Book Prize. She is also author of the chapbook, How to Prepare Bear. She was a finalist in the 2022 Narrative Poetry Prize, runner up in the 2021 Missouri Review Miller Audio Prize, and winner of Ruminate Magazine's 2020 Janet B. Mccabe Poetry Prize, the 2019 Poetry International Prize, and the 2014 Passager Poetry Prize. Her work has appeared or is forthcoming in Poetry International, Narrative Magazine, The Missouri Review, The Chicago Quarterly Review, Image, and other journals. Laura lives quietly in a small town in Vermont.
Rajiv Mohabir was selected for the 2014 Intro Prize in Poetry by Four Way Books for his The Taxidermistʻs Cut, Rajiv Mohabir's first collection is a finalist for the 2017 Lambda Literary Award in Gay Poetry. His second book The Cowherd's Son won the 2015 Kundiman Prize. In 2021 Mohabir's poetry collection Cutlish was longlisted for the PEN/Voelcker Award for Poetry and was a finalist for the 2021 National Book Critics Circle Award. Mohabir was also awarded the Harold Morton Landon Translation Award from the Academy of American Poets for his translation of Lalbihari Sharma's I Even Regret Night: Holi Songs of Demerara, published originally in 1916. In 2019 Mohabir also received the New Immigrant Writing Award from Restless Books for his memoir Antiman. His memoir received a Forward Indies Award for LGBTQ+ Adult Nonfiction. Winner of the inaugural chapbook prize by Ghostbird Press for Acoustic Trauma, he is the author of three other multilingual chapbooks: Thunder in the Courtyard: Kajari Poems, A Veil You'll Cast Aside, na mash me bone, and na bad-eye me. In 2021 he collaborated with Aotearoa based poet Rushi Vyas to write Between Us, Not Half a Saint. While in New York working as a public school teacher, he also produced the nationally broadcast radio show KAVIhouse on JusPunjabi (2012-2013). He received his PhD in English from the University of Hawai'i and teaches in the BFA/MFA program in the Writing, Literature, and Publishing department at Emerson College.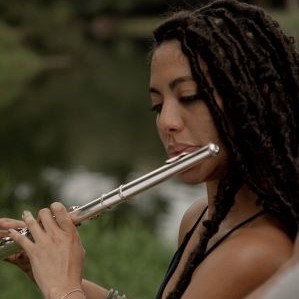 August 27, 3:00 PM | Concert: Jailene Michelle (Berklee Summer in the City Series)
Inspired by the sounds of rumba, the syncopations of plena, and the virtuosity of musicians such as Dave Valentin and Tito Rodríguez, flutist and singer Jailene Michelle was born in Bo Obrero, Santurce, Puerto Rico. Her artistic soul is combination of her formal classical background with her Caribbean roots, which has lead her from playing for the Puerto Rico Symphony Orchestra, the Coro de Niños de San Juan, to singing backing vocals for salsa artist "Gerardo Rivas", "Julio César Sanabria" and recording as a session musician for Indie and Neo Soul productions, Jailene Michelle has a combination of two worlds that collide with one another. Her elegance, sense of rhythm and intuitive phrasing are her footprints in every scenery she comes up to.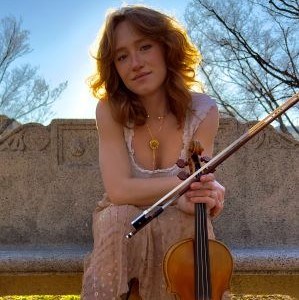 September 3, 3:00 PM | Concert: Annica McDougall (Berklee Summer in the City Series)
Annica McDougall is a 23-year old violinist, folk-fiddler, vocalist, and mandolinist based in Boston. Inspired by folk, roots, bluegrass, country, and classical repertoire, Annie performs covers and original music in bands around Boston such as Renee and the Renegades and Just Strings.

At Berklee, Annie has had the opportunity to expand her musical repertoire and perform with the acoustic blues and celtic ensembles, as well as the old time ensemble. Recently, she recorded an hour of music with the Berklee World Strings ensemble for NPR's radio show, From the Top. She has been able to work closely with artists such as Bruce Molsky, Beth Bahia Cohen, and Sara Caswell.

Last updated: September 3, 2023