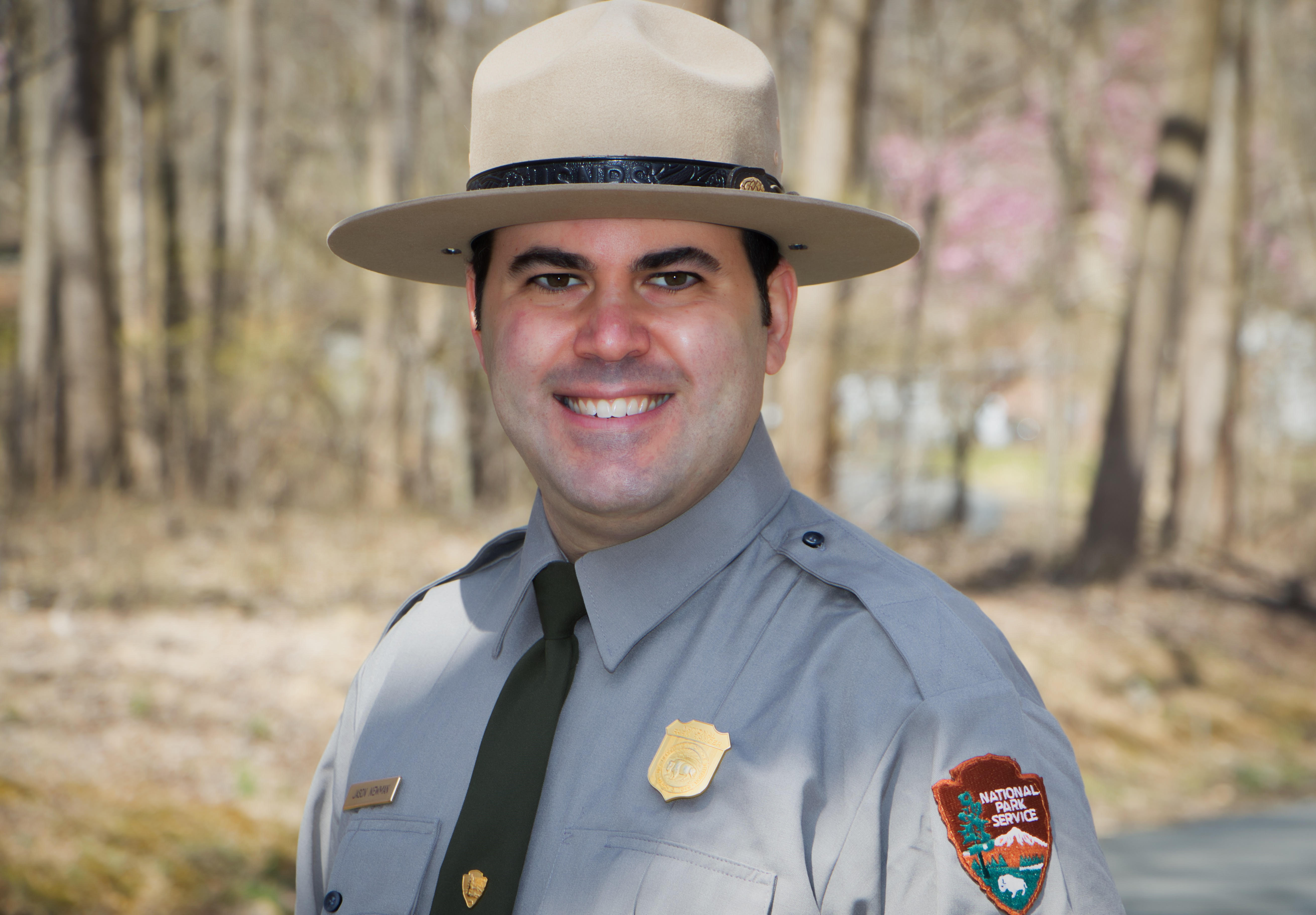 News Release Date:
July 6, 2018
Contact: Lee Farrow Cook, 617-566-1689
National Park Service (NPS) Northeast Regional Director Gay Vietzke has named Jason Newman as the superintendent of three historic sites in Brookline and Cambridge, Massachusetts. Those places are: Frederick Law Olmsted National Historic Site, John Fitzgerald Kennedy National Historic Site, and Longfellow House - Washington's Headquarters National Historic Site.
"Jason's management skills fit perfectly with these three historic sites," said Vietzke. "The NPS must preserve these places with the same thought and care that designer Frederick Law Olmsted brought to the designs of Central Park and so many other public spaces. Jason's experience and strategic thinking will ensure that these national park sites remain in good shape so that they can tell their stories for years to come."
"Each of these places tells a positive story about America," Newman observed. "The workplace and home of the father of landscape architecture, the birthplace of the 35th President of the United States, and the home of a great author and headquarters of a great leader all enrich our history. I am excited to work with the staff and the surrounding communities here in Brookline and Cambridge to preserve these sites."
Newman, who was named acting superintendent of the three parks in April, is a nine-year veteran of the NPS. He met his wife at his first NPS job as a park planner at Statue of Liberty National Monument. He recently served as chief of lands, planning and design at George Washington Memorial Parkway. He has also served as a transportation planner for the NPS in Washington, DC. Newman holds a master's degree in urban and regional planning from the University at Albany, State University of New York. He was raised in Brooklyn and learned to drive at Floyd Bennett Field, part of Gateway National Recreation Area in New York City.