News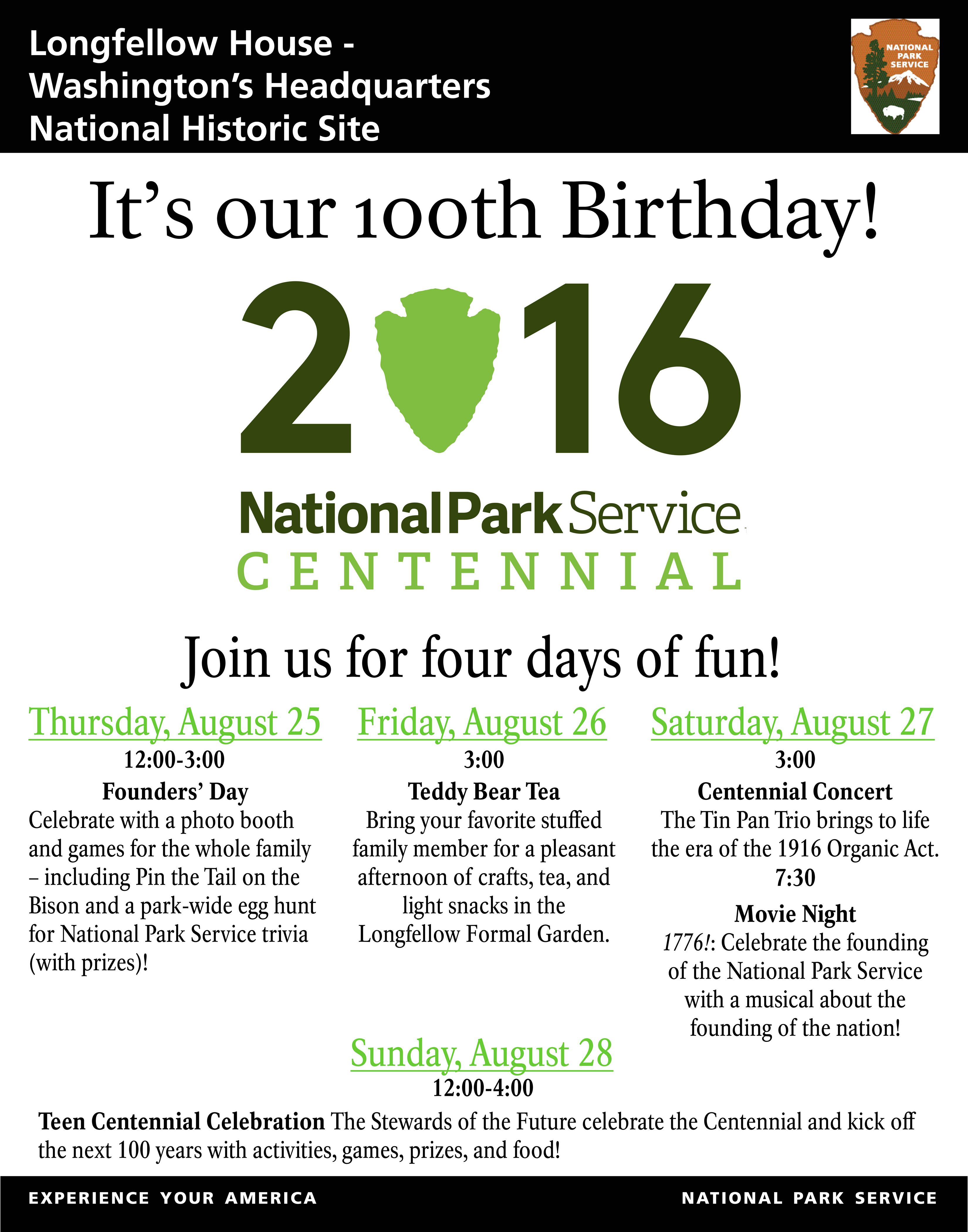 Join us in celebrating the Centennial of the National Park Service!!!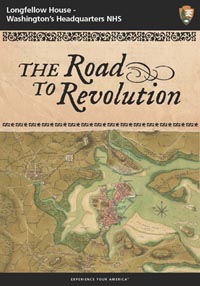 New Junior Ranger Booklet Available!
The site has developed a new Junior Ranger booklet for 10 - 16 year-olds. THE ROAD TO REVOLUTION will take you on an exploration of the historic sites surrounding Longfellow House - Washington's Headquarters NHS and highlight the many changes happening in Cambridge in the days leading up to the American Revolution. You can pick up a copy of the booklet in the Visitor Center, or download it right here!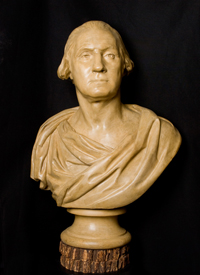 George Washington Historic Resource Study Available!
Longfellow House - Washington's Headquarters National Historic Site is pleased to announce the release of George Washington's Headquarters and Home - Cambridge, Massachusetts, a historic resource study dealing with George Washington's period of occupancy (July 1775 - April 1776) of the house at 105 Brattle Street. The report is the result of a four year effort by independent scholar J. L. Bell, under contract to the National Park Service, to research the people, activities, and events related to the mansion on Brattle Street during the nine months that George Washington resided there and made it his headquarters for commanding the Continental Army and conducting the Siege of Boston. The report covers the subject in great detail, and has already proven to be a valuable resource for staff at the site, as well as for other scholars and researchers.
An electronic version of the report is available for download by clicking here (.pdf file, 5.61 MB). Due to extremely limited supply, printed copies are not currently available for general distribution.