Tour Road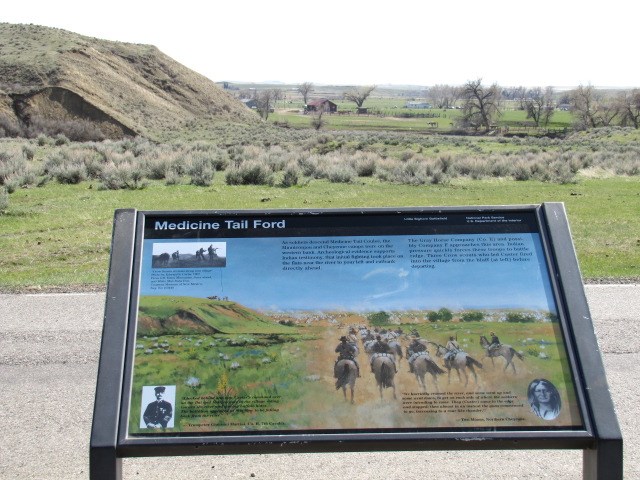 Drive the 4.5 mile tour road to the Reno-Benteen Battlefield, second stage of the Battle of the Little Bighorn. Along the way there are waysides you can pull over and read them.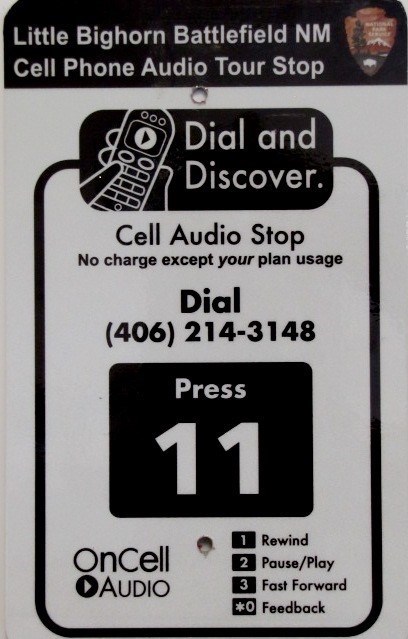 Listen to the cell phone audio tour along the way. Experience the narrative story of the Battle of the Little Bighorn through the convenience of your own cell phone.
The cell phone stops consist of multiple stops along the tour road. You can listen to a narrative of soldier movements and warrior accounts. Additional cell phone stops are located in the National Cemetery and Last Stand Hill.
Use your cell phone and enter the number found on the posted signs to learn what is significant at that location. These historic glimpses will help you enter more fully into the story of the battle.
If you wish to leave feedback about this service please enter star 0 at anytime during your tour.

Follow the Audio Tour:

Follow this link for more information on the stops and sequence.
Last updated: March 3, 2020