Places To Go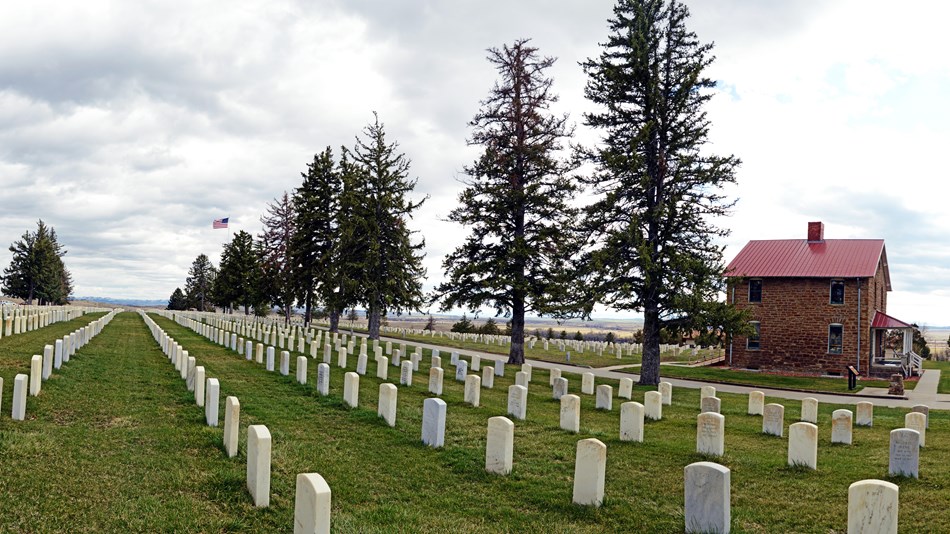 Custer National Cemetery
On July 1, 1940, the management of the cemetery was transferred from the War Department to the Department of the Interior.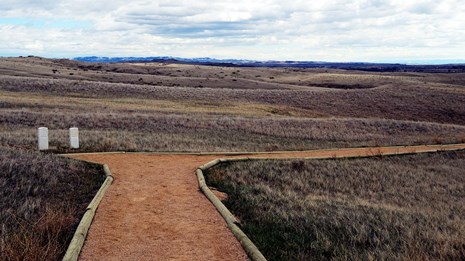 Deep Ravine Trail
Stretch your legs and learn more about the Battle of the Little Bighorn along our Deep Ravine Trail.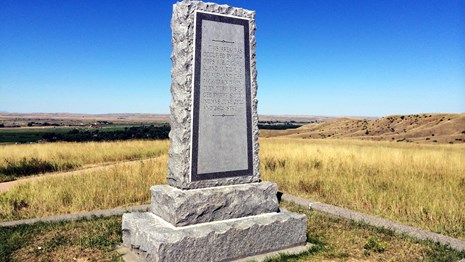 Reno-Benteen Battlefield
Drive the 4.5 mile tour road to the Reno-Benteen defense site where 355 cavalry men survived the Battle of the Little Bighorn.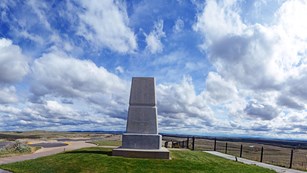 7th Cavalry Memorial
By 1881, a memorial was erected in honor of the Seventh U.S. Cavalrymen who perished on the battlefield.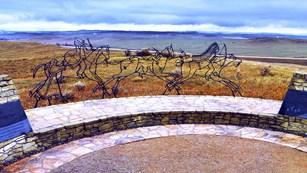 Indian Memorial
An Indian Memorial was dedicated June 25, 2003. It was built to honor all of the tribes defending their way of life at the Battle.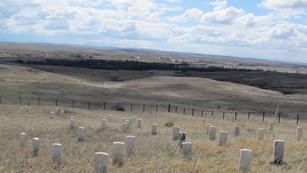 Explore the Battlefield
From the Visitor Center drive the tour road to retrace the steps of the Battle through multiple audio tour stops and exhibits.


Last updated: May 20, 2022