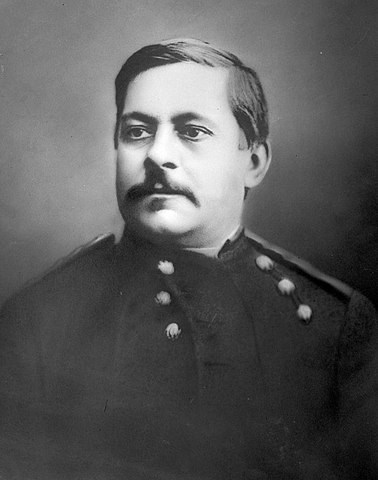 Background
Born on 15 November 1834, in Carrollton, Illinois, Reno entered West Point Military Academy on 1 September 1851. It took him almost six years to graduate, mostly due to acquiring demerits for being tardy. Reno ranked 20
th
in a class of 38, graduating in June 1857.
Reno commanded the 7
th
Cavalry during Custer's absence through the winter and early spring of 1876. During this time the full regiment was brought together for the planned campaign against the Lakota and Cheyenne south of the Yellowstone River in southeastern Montana. Custer returned to Fort Abraham Lincoln in early May. Major Reno was second in command of the 7
th
Cavalry as part of the Dakota Column headed by General Alfred Terry which left the fort on May 17, 1876.
Major Reno led the scouting efforts with six companies of the 7
th
from June 10-19. Discovering that the large Indian village had moved from the Rosebud River west to the Bighorn valley, the 7th Cavalry left the Yellowstone River on June 22. This was part of a pincers movement against the American Indian village.