Management of Lewis and Clark National Historical Park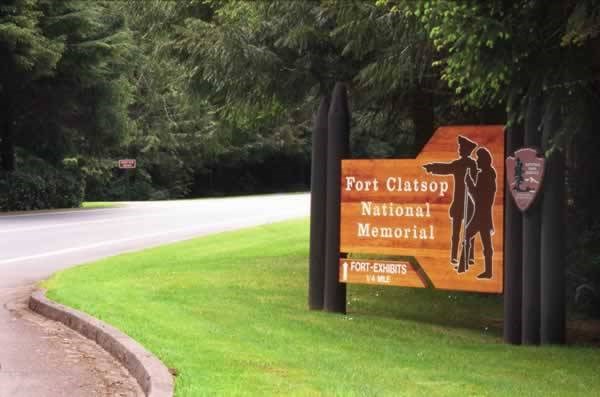 Purpose of Lewis and Clark National Historical Park
Lewis and Clark National Historical Park preserves, restores, and interprets key historic, cultural, scenic, and natural resources throughout the lower Columbia River area associated with the Lewis and Clark Expedition's arrival at and exploration of the Pacific coast, and commemorates the 1805–1806 winter encampment at Fort Clatsop.
Park Description
Lewis and Clark National Historical Park consists of seven units that ring the mouth of the Columbia River, extending some 40 miles along the rugged Pacific coast from Long Beach, Washington, to Cannon Beach, Oregon. The various NPS and state park units commemorate and interpret places associated with the successful mission of Meriwether Lewis, William Clark, and the Corps of Discovery during their 1805–1806 stay in the Pacific Northwest. The park area encompasses ancestral homelands of the Chinook and Clatsop Indians, and includes the location of the Corps' winter quarters at Fort Clatsop.

Laws and Policies at the Park
Take a look at the superintendents compendium to learn more about the laws and policies of the park.
Superintendents Compendium 2021 [pdf]
17 pages; 876KB
Park Planning
Please visit our park planning page to learn more about any current proposals and how you can submit your comments to the park superintendent.
If you would like to request management related documents please send your inquiry via e-mail or mail to:

Attn: Chief of Interpretation
Lewis & Clark National Historical Park
92343 Fort Clatsop Rd
Astoria, OR 97103


Last updated: February 8, 2022