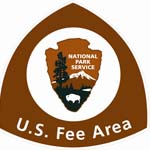 Proposed Entrance Fee Increase in Lewis and Clark National Historical Park
The park is seeking input from November 7 – December 7th 2014, about the proposed increase in the park entrance fee. The National Park Service has updated the current entrance fee schedule, which has not changed since 2008. Currently, 131 of the 401 National Park Service units collect entrance fees. Beginning in 2015, parks are authorized to change their entrance fee rates to align with the new system wide rate schedule, after park managers have actively engaged the public and stakeholders about proposed changes and impacts. The decision to adjust fees will be made locally, with input from local communities, to ensure that the fee increases are implemented in a way that works best for parks and visitors. Based on feedback received through civic engagement, parks will develop an implementation strategy that meets the needs and expectations of the community. New fee implementation may begin in 2015, but in some cases, parks may choose to phase in rates over several years.

The proposed fee increase for Lewis and Clark National Historical Park would raise the park entry price from the current cost of $3 each to $10 each for adults. The current park entrance fees have been in place since July 2001. Annual Lewis and Clark National Historical Park passes, valid for 12 months, will increase in cost from $10 to $40.

Following the civic engagement and other stakeholder outreach, the feedback we receive will determine how, or if, a fee increase would be implemented. Entrance fees are not charged to persons under 16 years of age or holders of the America the Beautiful National Parks and Federal Recreational Senior, Access or Military Passes.

All revenue from fees collected in Lewis and Clark National Historical Park stay in the park for future projects. Revenue from the increased entrance fee will be used to improve visitors' experiences, and additional revenue raised by a fee increase would help replace our aging septic system, improve accessibility of park facilities, upkeep our expanded trail system, increase the youth programs in the park and provide additional recreational activities to visitors. Past fee projects include the construction of the Kwis Kwis and South Slough trails, canoe landing improvements at Netul Landing, summer camps, local youth employment and community outreach.

The National Park Service will accept public comments several ways during the 30 comment period between November 7th 2014 and December 7th, 2014:
Via e-mail: e-mail us

In person: Comment forms can be filled out during regular visitor center hours, 9am-5pm daily.

Via US Mail:
Lewis and Clark National Historical Park
Attn: Superintendent
92343 Fort Clatsop Road
Astoria OR 97103

We would also like to invite you to participate by providing comments for this proposal. Thank you for taking the time to consider this request. If you have any questions, please contact Scott Tucker, Superintendent at 503-861-4401.