For Kids at Lewis and Clark National Historical Park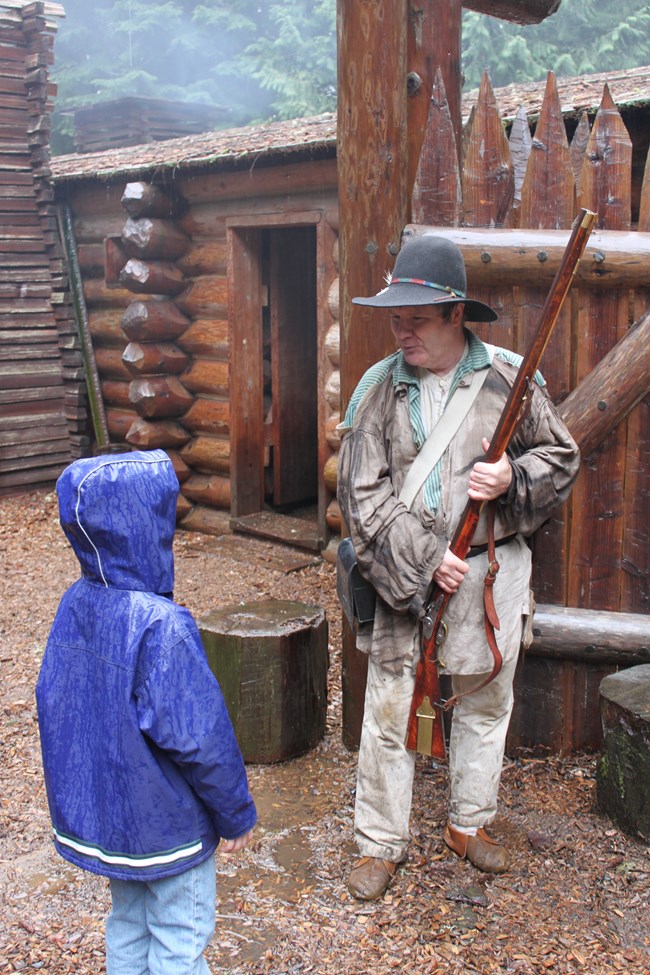 Adventure awaits kids and families at Lewis and Clark National Historical Park!
From sandy shores to hike-friendly headlands, we're all about hands-on history. Follow in the footsteps of the Corps of Discovery as you hike one of our many trails, check out the fun exhibits at our visitor center, or call on our friendly and helpful staff to make this a memorable visit.

Step into Fort Clatsop and experience what life was like for the Corps of Discovery more than 200 years ago. During peak seasons rangers in costume offer demonstration such as hide tanning, sewing, quill pen writing, candle making, and flintlock muzzle loading.

In the Visitor Center you'll find 2 park films to watch, a museum to explore, and a bookstore with children's books, games, and clothing.

Don't forget to ask to become a Junior Ranger! The activity book is free, fun, and creates opportunities for the whole family to learn together.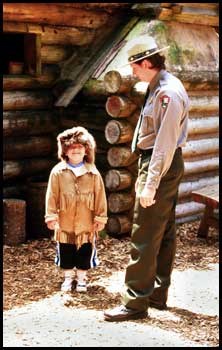 What is a Junior Ranger?
Explore. Learn. Protect.
This Junior Ranger motto is recited by kids around the country; each taking an oath of their own to protect parks, continue to learn about parks, and share their own ranger story with friends and family.

The NPS Junior Ranger program is an activity based program conducted in almost all parks, including here at Lewis and Clark National Historical Park! Join the National Park Family by becoming a Junior Ranger, and earn badges at each National Park.

Interested youth complete a series of activities in a free activity book while they explore the park, share their answers with a park ranger, and earn a wooden badge unique to Lewis and Clark National Historical Park!


Last updated: July 20, 2021