For Kids at Lewis and Clark National Historical Park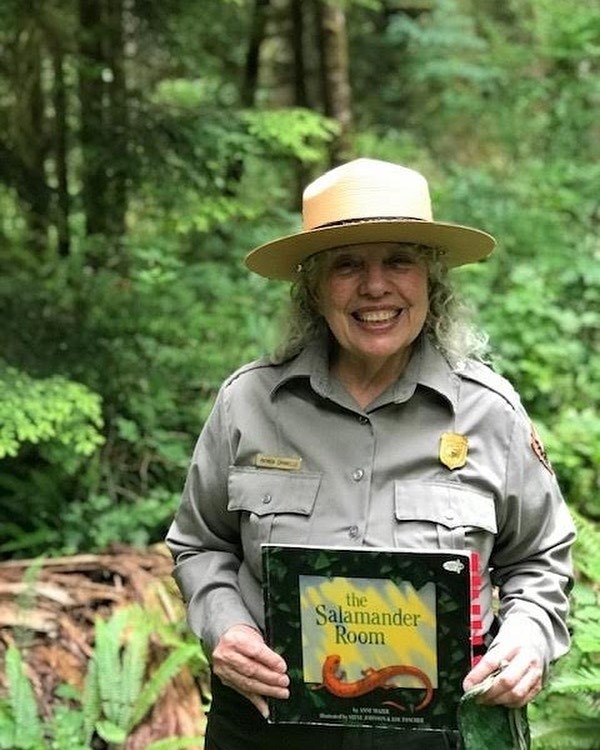 Virtual Kids Corps 2020
Wednesdays 10 a.m. July 1 through August 26, 2020
Join us for crafts and stories every Wednesday on the park's Facebook page. The program is geared for 3-10 year old, but all ages are welcome. Come play & learn with Ranger Patricia!
July 1st, Read with a Ranger - The Salamander Room by Anne Mazerr

July 8th, Celebrate Seaman, Captain Lewis' dog - Make your own doggie ears.
July 15th, Make a Nature Bookmark - collect some plants to press and we'll make a beautiful bookmark. Instructions to make a bookmark.
Jully 22nd, Let's take a walk in the woods - walk with us on the Netul River trail virtually and see what we can discover
July 29th, Science Nature Hoops - join Ranger Patricia for a look at some nature specimens
August 5th, Read with a Ranger - Blue Beads: A Story of Friendship by Christine Carpenter
August 12th, Klahowya! Make a tiny plankhouse
August 19th, Possible Bags
August 26th, Celebrate the National Park Service - Create a Park logo, the NPS Arrowhead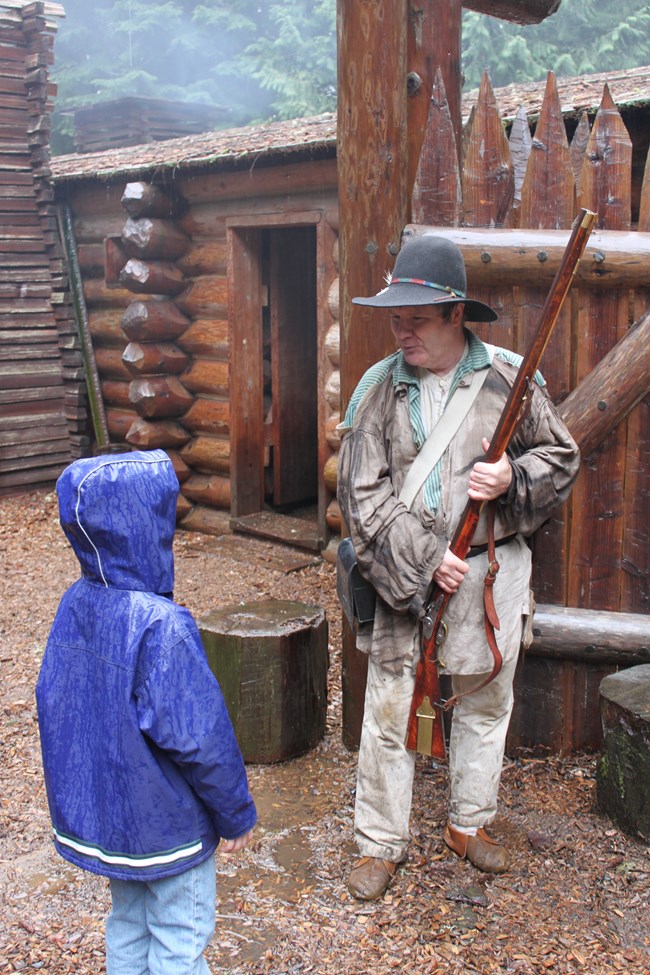 Adventure awaits kids and families in the new Lewis and Clark National Historical Park!
From sandy shores to hike-friendly headlands, we're all about hands-on history. Follow in the footsteps of the Corps of Discovery as you hike one of our many trails; check out the fun exhibits at our visitor centers; call on our friendly and helpful staff to make this a memorable visit. Step into Fort Clatsop and experience what life was life for the Corps of Discovery more than 200 years ago. During the peak seasons, rangers in costume, offer demonstration such as hide tanning, sewing, quill pen writing, candle making and flintlock muzzle loading. The rangers are patient, friendly and able to answers lots of questions. After visiting the fort, go for a walk on to the historica canoe landing or for longer walks on the near by trails. If it starts to rain, take a break inside the Visitor Center, which features excellent films, a bookstore with children's books, games and clothing. Don't forget to ask to become a Junior Ranger The activity book is free and loads of fun.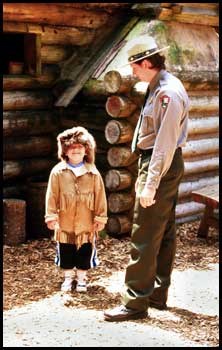 Want to take your learning to a new level? How about joining the National Park Service Junior Ranger program!
Junior Rangers help people protect and learn about the Lewis and Clark National Historical Park. It's a fun program where you learn about the park and share your excitement with your friends and family. We'll give you a certificate, swear you in and present you with a Junior Ranger badge to wear, similar to badges Park Rangers wear.
How can you join the fun? Complete the list of activities on the free Junior Ranger Activity Book, available at the Fort Clatsop Visitor Center. That's also where we award the Junior Ranger badges.
Use your Activity Book to enjoy learning new things about our National Parks, Monuments and Historic Sites. You will solve mysteries and puzzles, play games, take part in stories and gather secret words. Most of all, you'll have fun!
What is a Junior Ranger?
Are you interested in exploring? Do you like art, science, history or nature? How about animals, sailing ships, dinosaurs or trains? Would you like to learn more about the national parks that belong to you? You could become a Junior Ranger!


Last updated: August 17, 2020