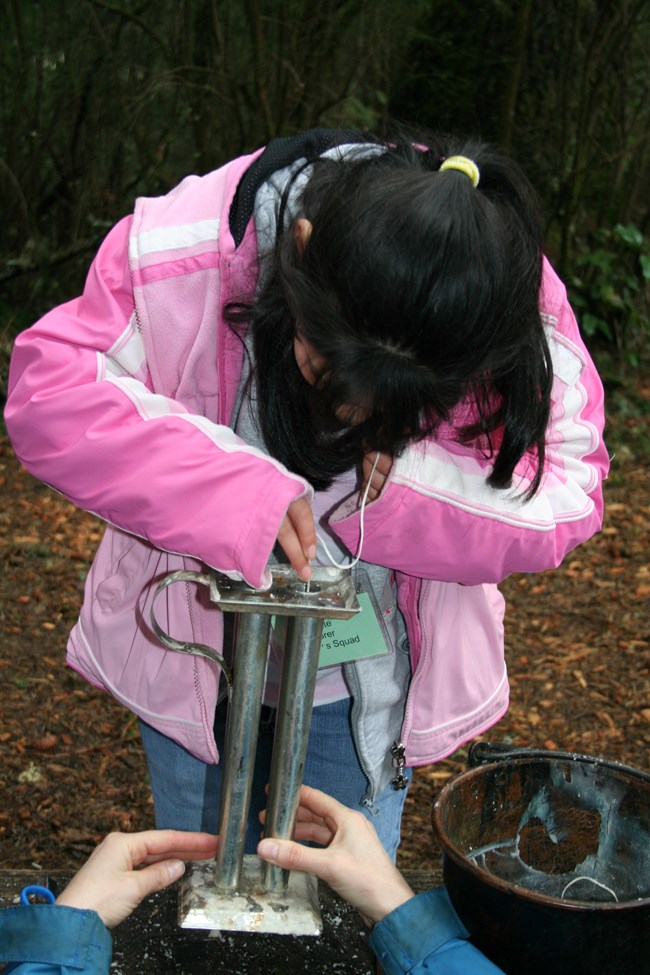 Adventure awaits kids and families in the new Lewis and Clark National Historical Park!
From sandy shores to hike-friendly headlands, we're all about hands-on history. Follow in the footsteps of the Corps of Discovery as you hike one of our many trails; check out and touch the fun exhibits at our visitor centers; call on our friendly and helpful staff to make this a memorable visit.
Step into the Fort Clatsop replica at Fort Clatsop and you'll get a real sense of what the Corps of Discovery experienced more than 200 years ago. It looks, smells and feels pretty much the same. In peak visitor season, rangers in buckskins, offer demonstrations such as muzzle loading and shooting, hide tanning and candle making. They're patient, friendly and used to lots of questions about the Corps. Check out the historic canoe landing at the site and consider adding a short walk on one of the nearby trails. If it starts to rain, take a break inside the Visitor Center, which features excellent films, a bookstore with children's books and games, and other displays. Don't forget to ask to become a Junior Ranger! The activity book is free and loads of fun.