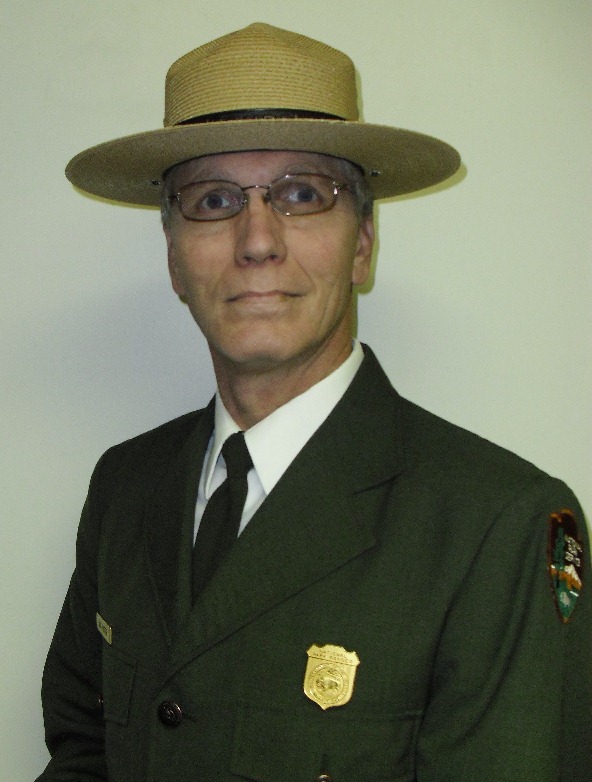 News Release Date:
January 9, 2013
Contact: Craig Dalby, 206-220-4261
SAN FRANCISCO - Dan Foster has been selected as the new superintendent for Lake Roosevelt National Recreation Area and Ice Age Floods National Geologic Trail. Foster is currently the superintendent at Niobrara National Scenic River, and will report for his new assignment at Grand Coulee, Washington in February.
"Dan's strong background in managing resources, developing partnerships, and creating innovative programs is ideal," said Pacific West Regional Director Chris Lehnertz. "His depth of experience working with neighboring communities, multiple agencies, tribal governments, military branches, and the public will serve him well in this new assignment." 
Foster's experience in the National Park Service over the last 20 years has included positions as a resource management specialist at Bryce Canyon National Park, and chief of resource management at Nez Perce National Historical Park and Wind Cave National Park. He has been superintendent at Niobrara National Scenic River since 2008.Prior to federal service, Foster was a wildlife biologist and geologist for the Utah Department of Natural Resources for eleven years.
Foster was awarded both the National Park Service Director's and Pacific West Region's Awards for Resource Management in a Small Park while at Nez Perce. He has authored numerous publications and environmental papers on topics ranging from coal production and oil and gas monitoring to vegetation distribution, geographic information systems, and automated mapping.
Foster received a Bachelor of Science degree in wildlife and range management from Brigham Young University. He and his wife Trena have three children. Among other pursuits, Foster is an avid fly fisherman.
The parks that Foster will oversee are close in proximity, but quite different in nature. Lake Roosevelt National Recreation Area consists largely of a portion of the reservoir behind Grand Coulee Dam on the Columbia River with relatively small land areas adjacent to the lake. It encompasses varied resources, ranging from historic Fort Spokane to numerous native fish and other wildlife, and even submerged cultural resources beneath the lake's surface. The park was established in 1946 after the completion of the dam, and receives over a million visitors a year. Ice Age Floods National Geologic Trail was created less than a decade ago, and highlights the significant geologic features of the massive floods that scoured the landscape of the interior Columbia Basin at the end of the last ice age. Since multiple agencies and organizations will continue to manage the lands where these features are found, the trail will provide a way to unify the story of how the larger landscape ties those features together.
 "I am humbled by the selection to serve as superintendent of Lake Roosevelt National Recreation Area and Ice Age Floods National Geologic Trail," said Foster. "I look forward to working closely with park staff, partners, and visitors in our stewardship to care for and enjoy these phenomenal resources."