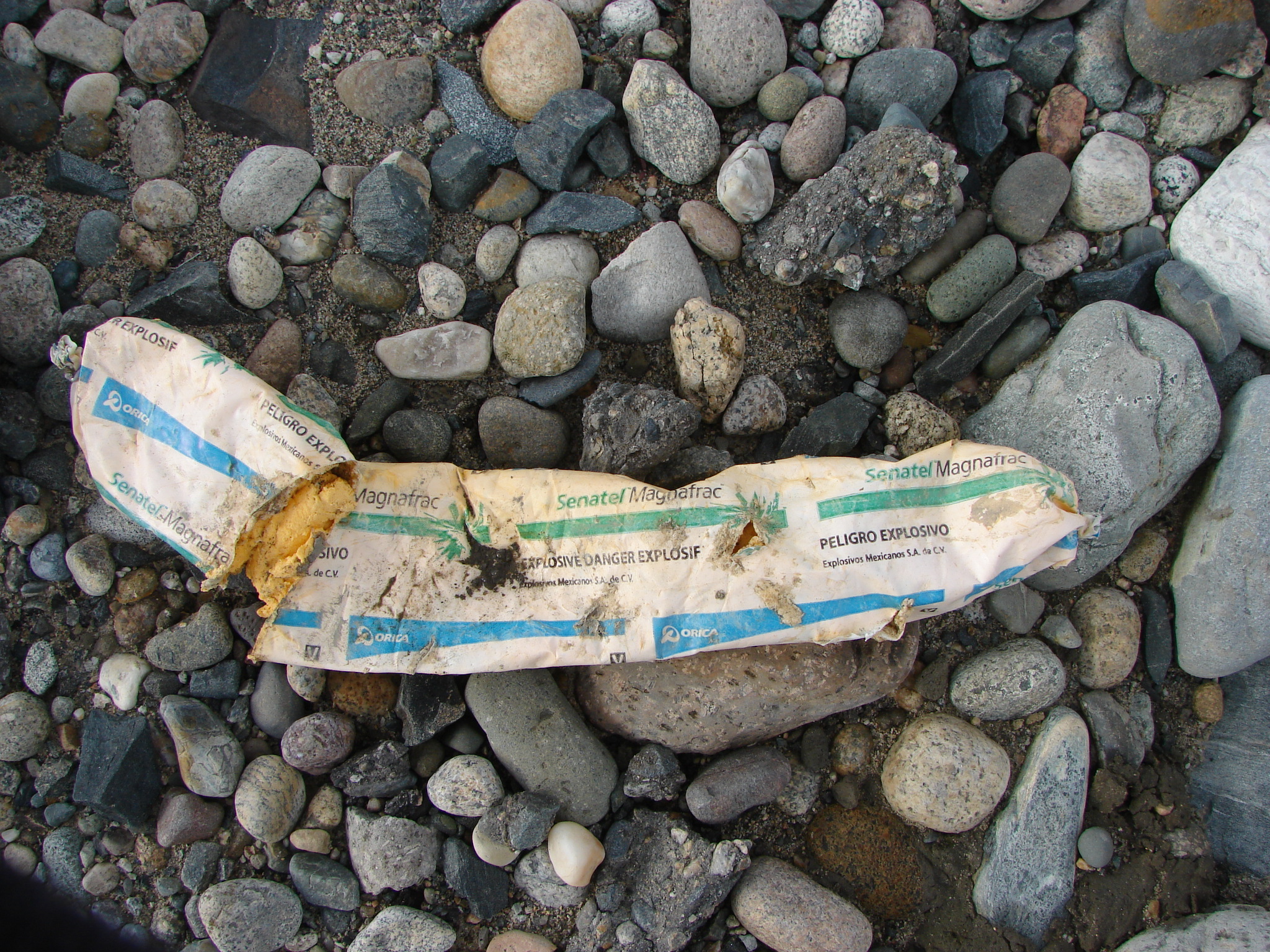 News Release Date:
April 25, 2014
Contact: Marty Huseman, 509-754-7813
 On April 22, 2014, the National Park Service was notified that explosive material had been found on the west side of the lake, near milepost 243 on state highway 395 north of Kettle Falls, WA. The material was contained in tubes, about a foot long and several inches wide, labeled "Senatel Magnafrac". The Spokane Bomb Squad responded and destroyed the materials.
On April 24, 2014 the National Park Service was notified that additional tubes were located near Snag Cove Campground. The Spokane Bomb Squad responded again, and destroyed the materials. Local law enforcement believes more of these items may be encountered in or around the water.
These explosives are used in mining/excavation operations, and require additional materials/actions to explode. These materials do not pose a significant risk to the public, and should not impact recreational use of the lake. Anyone who finds this material is advised not to touch it, call 911, and to be available to direct responding officers to the location so the materials can be removed. Possession of these items without a license or permit is a criminal offense.
Please contact Northeast Tri-County Health District at 509-684-2262 with questions related to using water withdrawn from this area. Further information can be found on the park's website: www.nps.gov/laro.
National park rangers are working together with the Ferry and Stevens County Sheriff's Offices. If anyone has any information about this material, please call the Bureau of Alcohol, Tobacco, Firearms and Explosives office in Spokane at 509-324-7866.