Sister Park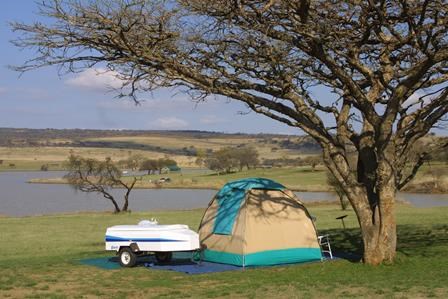 Signed in October 2017, Lake Roosevelt National Recreation Area and Spioenkop Nature Reserve entered into a five year Sister Park Agreement. The purpose of the "Sister Park" relationship is to promote international cooperation and support the experience and training of personnel through shared projects for mutual benefit of the Parks. The relationship allows the Parks to benefit by sharing lessons learned, experiences and approaches to collaboration, including local efforts to work with neighboring communities or gateways, regional and local economies, and friends groups and partner organizations. This may be accomplished primarily through the exchange of managerial, technical and professional knowledge, information, data, technology, training and staff exchanges.
Spioenkop Nature Reserve

Initially created in 1975 as the Spioenkop Public Resort and Nature Reserve, it was renamed Spioenkop Nature Reserve when additional farms were added to the Reserve in 1988. Originally, created to supply irrigation water for agriculture, the reservoir behind Spioenkop Dam now serves as habitat for local wildlife populations and provides recreational opportunities for tourists in KwaZulu-Natal, South Africa.

Spioenkop Nature Reserve protects acres of thorn savannah and water where visitors can see panoramas that stretch from hot valley bushveld across cool water to the Drakensberg Mountains often covered in snow in the winter. Steeped in Anglo Boer War history, the reserve boasts a rich selection of wildlife including white rhinoceros, giraffe, and a variety of plains and bushveld antelope. The abundance and variety of species assures visitors a rewarding game experience.

Office of International Affairs

Sister Park Agreements are coordinated by the Office of International Affairs. The role of the Office of International Affairs is to serve the National Park Service by engaging more fully the talents and available resources of the Park Service for the implementation of its domestic and global missions. It evaluates opportunities and coordinates responses involving the National Park Service in international programs, projects and activities.
Last updated: June 10, 2021