Research Permits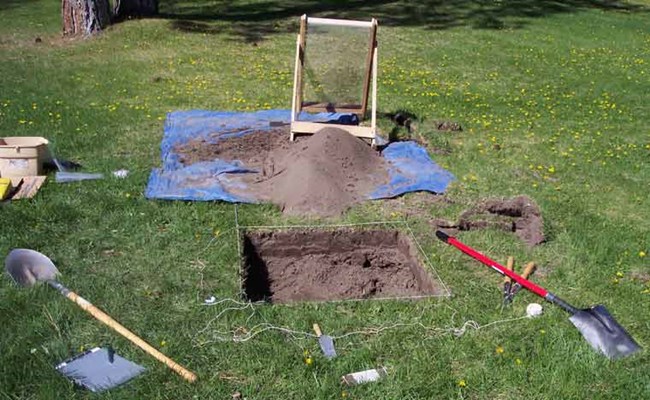 The National Park Service (NPS) welcomes your interest in considering national parks for your research site. The NPS is responsible for protecting in perpetuity and regulating use of our National Park areas (parks, monuments, battlefields, seashores, recreation areas, etc.). Preserving park resources unimpaired and providing appropriate visitor uses of parks require a full understanding of park natural resource components, their interrelationships and processes, and visitor interests that can be obtained only by the long term accumulation and analysis of information produced by science. The NPS has a research mandate to provide management with that understanding, using the highest quality science and information. Superintendents increasingly recognize that timely and reliable scientific information is essential for sound decisions and interpretive programming. NPS welcomes proposals for scientific studies designed to increase understanding of the human and ecological processes and resources in parks and proposals that seek to use the unique values of parks to develop scientific understanding for public benefit.
A Scientific Research and Collecting Permit
A Scientific Research and Collecting Permit is required for most scientific activities pertaining to natural resources or social science studies in the National Park System areas that involve fieldwork, specimen collection, and/or have the potential to disturb resources or visitors. Furthermore, federally funded collection of information from the public, such as when formal surveys are used, may require approval from the Office of Management and Budget. National Park Service regulations (36 CFR 2.1) prohibits possessing, destroying, injuring, defacing, removing, digging, or disturbing from their natural state in any form animals, plants, paleontological, or mineral resources. National Park Service regulations (36 CFR 2.5) require researchers wishing to conduct research involving acts prohibited by other regulations, such as CFR 2.1, to obtain a specimen collection permit. National Park Service Management Policies state that research activities that might disturb resources or visitors, that require the waiver of any regulation, or that involve the collection of specimens may be allowed only pursuant to terms and conditions of an appropriate permit.
In some cases, other federal or state agency permits or approvals may be required before NPS staff can process an application for a Scientific Research and Collecting Permit. Examples include U.S. Fish and Wildlife Service threatened and endangered species permits and migratory bird permits and approvals by an Institutional Animal Care and Use Committee. It is the responsibility of the principal investigator to provide NPS with copies of such permits when they submit an application. Applicants are encouraged to contact park staff to determine if additional permits may be required in conjunction with a proposed study.
The information submitted in the Application for a Scientific Research and Collecting Permit will be used by park managers to determine whether or not to issue the researcher a Scientific Research and Collecting Permit. Furthermore, the information provided within the researchers application will be used by park managers to determine whether additional NPS permits may be required by the researcher for their investigation i.e. an Archaeological Resource Protection Permit.
A complete list of requirements and instructions for a Scientific Research and Collecting Permit can be found online.
Archaeological Resource Protection Act (Permit)
A written scope of work, research design, project agreement, proposal, or other description of work to be performed will be prepared and approved before any research is conducted. All archeological research, whether for inventory, data recovery, or other purposes, must comply with the Archaeological Resources Protection Act of 1979 (ARPA), the Antiquities Act, and the Native American Graves Protection and Repatriation Act (NAGPRA), as applicable. The National Park Service will not take or allow any action that reduces the research potential of cultural resources without first performing an appropriate level of research, consultation, and documentation. Because research involving physical intervention into cultural resources or the removal of objects or specimens is a destructive process entailing an irretrievable commitment of the resources and often affecting traditional practices associated with the resources, research in parks will employ nondestructive methods to the maximum extent feasible.
All types of archeological fieldwork on parklands require NPS authorization in the form of a Permit for Archeological Investigations. Such activities include excavation, shovel testing, coring, pedestrian survey (even if not involving artifact removal), underwater archeology, rock art documentation, or other types of reconnaissance.
Last updated: June 28, 2023