Off Road Vehicles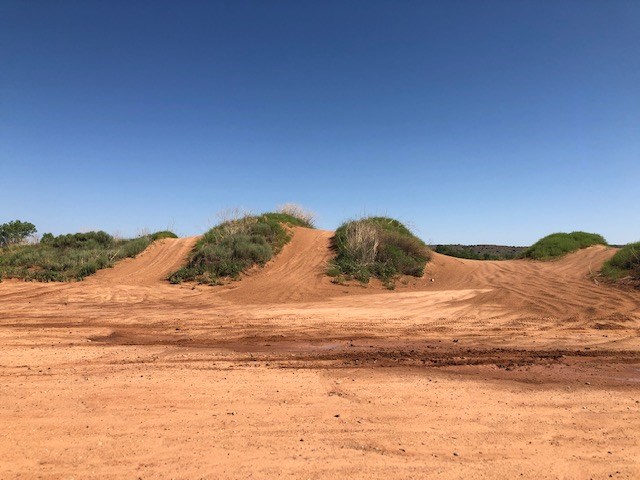 Blue Creek and Rosita Flats are set aside for off-road (ORV) recreation.
Riders must stay within the cutbanks of Blue Creek and below 3000 ft. elevation at Rosita.
All riders must wear a DOT-approved safety helmet and eye protection and all ATVs must be equipped with a whip and flag.
Please review the Lake Meredith ORV Brochure as well as the Texas Parks and Wildlife OHV and Trail Program statutes to ensure operational and vehicle requirements are followed (helmet, eye protection, whip, lighting, etc.).

NPS ORV Permit:

An NPS ORV Permit is required when using the off-road areas of Blue Creek and Rosita Flats. Decals are available by completing an ORV Application. Applications can be completed through e-mail or in person at Park Headquarters. There is no charge for this permit at this time.

Questions or ORV Applications can be sent to e-mail us .

Reminders:

* Annual Permits run January 1-December 31 and are not one year from the issue date (i.e. a permit approved in July expires on December 31, not the July of the next year.
* Permits must be renewed yearly to receive the correct color decal.
* Applications only need to be completed when you are applying for your first Permit. The application covers all vehicles in the permittee's household (i.e. address listed on the application).
* Applications and Permits cannot be completed/signed by someone other than the permittee.
* The Year, Make, Model, and VIN of each vehicle must be listed on the application. Only one decal per VIN will be issued.
NOTE: Each year the color of the decal changes to match the STATE'S decal color.
* All yellow highlighted fields on the application must be completed. If there are multiple vehicles, they can be listed on the back of the "Notices" page.
* After receiving the approved permit and changes that need to be made (i.e. adding or removing a vehicle), one of two things must be done:

1. Come to Headquarters to update the permit information and pick up a decal (if required) or;
2. Send an e-mail to lamr_permits@nps.gov with the requested updates. If a new decal is required, it will be mailed to the address on the permit.

* The approved Permit is to be kept in the tow vehicle or on the permitted equipment.
* It is the permittee's responsibility to contact the park to renew the annual permit. Reminders will not be sent.

Texas ORV Decal

In addition to the NPS ORV permit, a Texas State OHV decal is required and can be purchased by calling the Texas Parks & Wildlife Customer Service Center at (512) 389-8917. For more information visit Texas Parks and Wildlife.

**Please call Park Headquarters at (806) 857-3151 with specific NPS Off-Road Vehicle or Permit questions.

Recreate Responsibly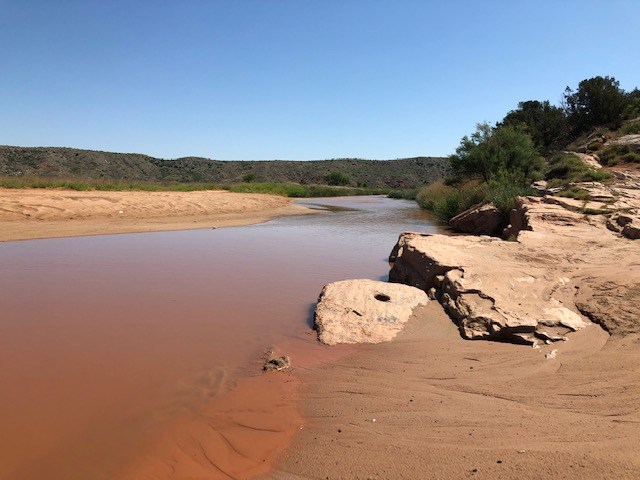 Permits:
A no-cost NPS ORV permit is required when using the off-road areas of Blue Creek and Rosita Flats at Lake Meredith National Recreation Area.

Tips:
Don't blaze a new trail.
Don't litter—LEAVE NO TRACE!
Don't spin your tires and tear up the soil.
Don't disturb the wildlife and plants.
Drive slowly because speed is not your friend.
Recreate Responsibly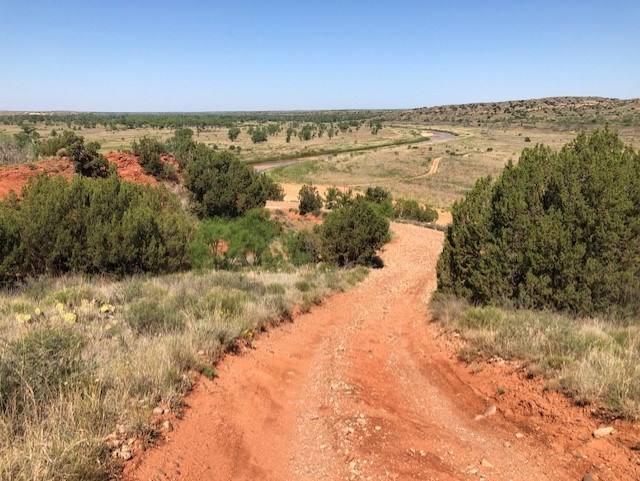 BLUE CREEK
Off-road vehicle area on the northwest side of the lake, off FM 1913.
NO drinking water
NO flush toilets; vault-evaporator toilet
Off-road use in creek bed ONLY
ROSITA FLATS
Off-road vehicle area on the Canadian River with access from Highway 87/287.
Primitive campground

NO drinking water

NO flush toilets; vault-evaporator toilet

There are few picnic tables


Last updated: March 2, 2023