Off Road Vehicles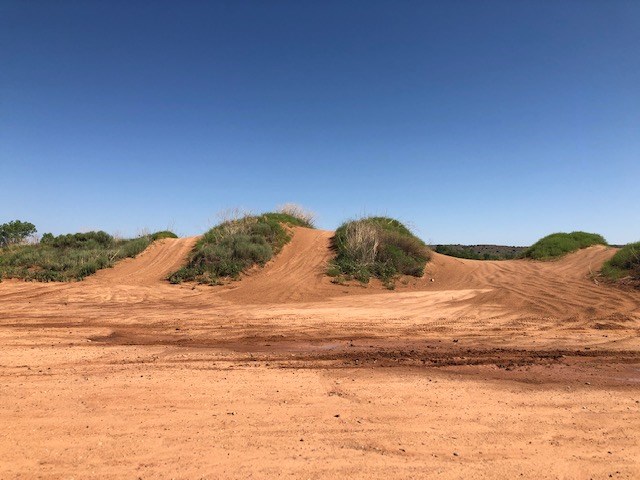 Blue Creek and Rosita Flats [map] are set aside for all-terrain vehicle recreation. Riders must stay within the cutbanks of Blue Creek and Rosita and below 3000 ft. elevation. All riders must wear a DOT approved safety helmet and eye protection.
Please review the Lake Meredith ORV brochure as well as the Texas Parks and Wildlife OHV and Trail Program statutes.
**For maps and specific Off-Road Vehicle questions, including information about the NPS ORV permitting system, please call Park Headquarters at 806-857-3151.**
In addition to the NPS ORV permit, a Texas State OHV decal is required and can be purchased from participating retailers or by calling the Texas Parks & Wildlife Customer Service Center at (512)389-8917. For more information visit Texas Parks & Wildlife.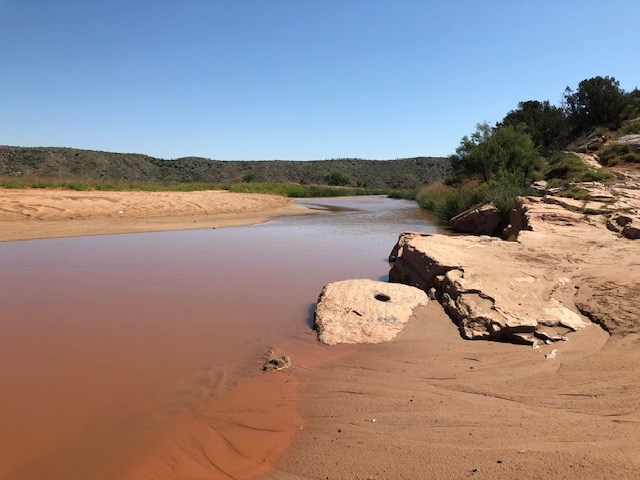 Permits:
A no cost NPS ORV permit when using the off road areas of Blue Creek and Rosita Flats is required.
Stickers are available by completing this application.
Tips:
Don't blaze a new trail.
Don't litter—
LEAVE NO TRACE!
Don't spin your tires and tear up the soil.
Don't disturb the wildlife and plants.
Drive slowly because speed is not your friend.
Recreate Responsibly!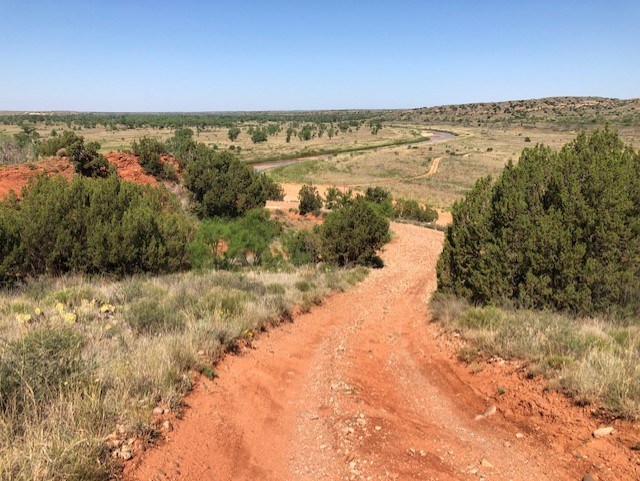 BLUE CREEK
Off-road vehicle area on the northwest side of the lake, off FM 1913.
NO drinking water
NO flush toilets; vault-evaporator toilet
Off-road use in creek bed ONLY
ROSITA FLATS
Off-road vehicle area on the Canadian River with access from Highway 87/287.
Primitive campground

NO drinking water

NO flush toilets; vault-evaporator toilet

Few picnic tables


Last updated: September 10, 2021