Mullinaw Trail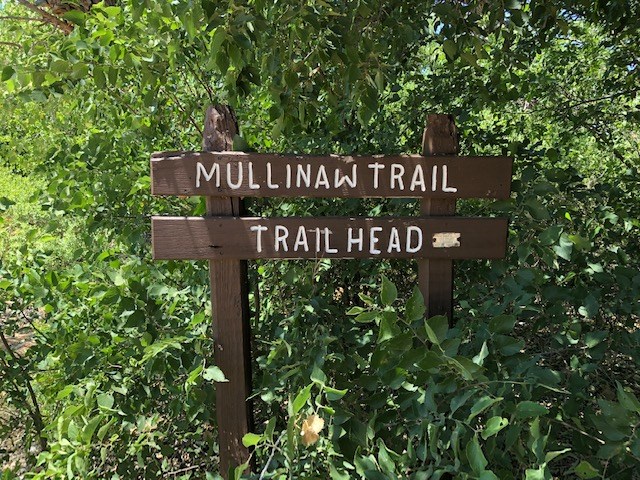 The entire Mullinaw Trail System covers 4.3 miles. The orange spur travels along the Canadian river for 2.25 miles and is the main portion of the trail. On the blue and green spur, a variety of native plants, grasses, and trees can be seen. The green spur totals 1.17 miles and the blue spur is 0.58 of a mile. Spring is an excellent season to view wildflowers along the Mullinaw Trail System.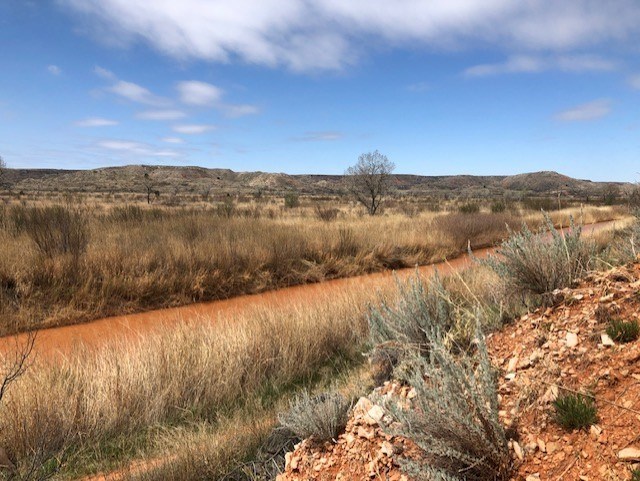 Hike the Mullinaw Trail along the banks of the Canadian River. The Canadian River is the longest tributary of the Arkansas River in the United States. The river begins in Colorado and flows through New Mexico, Texas, and Oklahoma.
The Mullinaw Trail is a great area to view birds, wildlife, and wildflowers. Many large raptors migrate to the cottonwood trees. Other birds such as woodpeckers and cardinals can be spotted along the trail. Don't forget binoculars, nature journal, and camera. This trail is especially beautiful during the fall season when the cottonwoods change colors.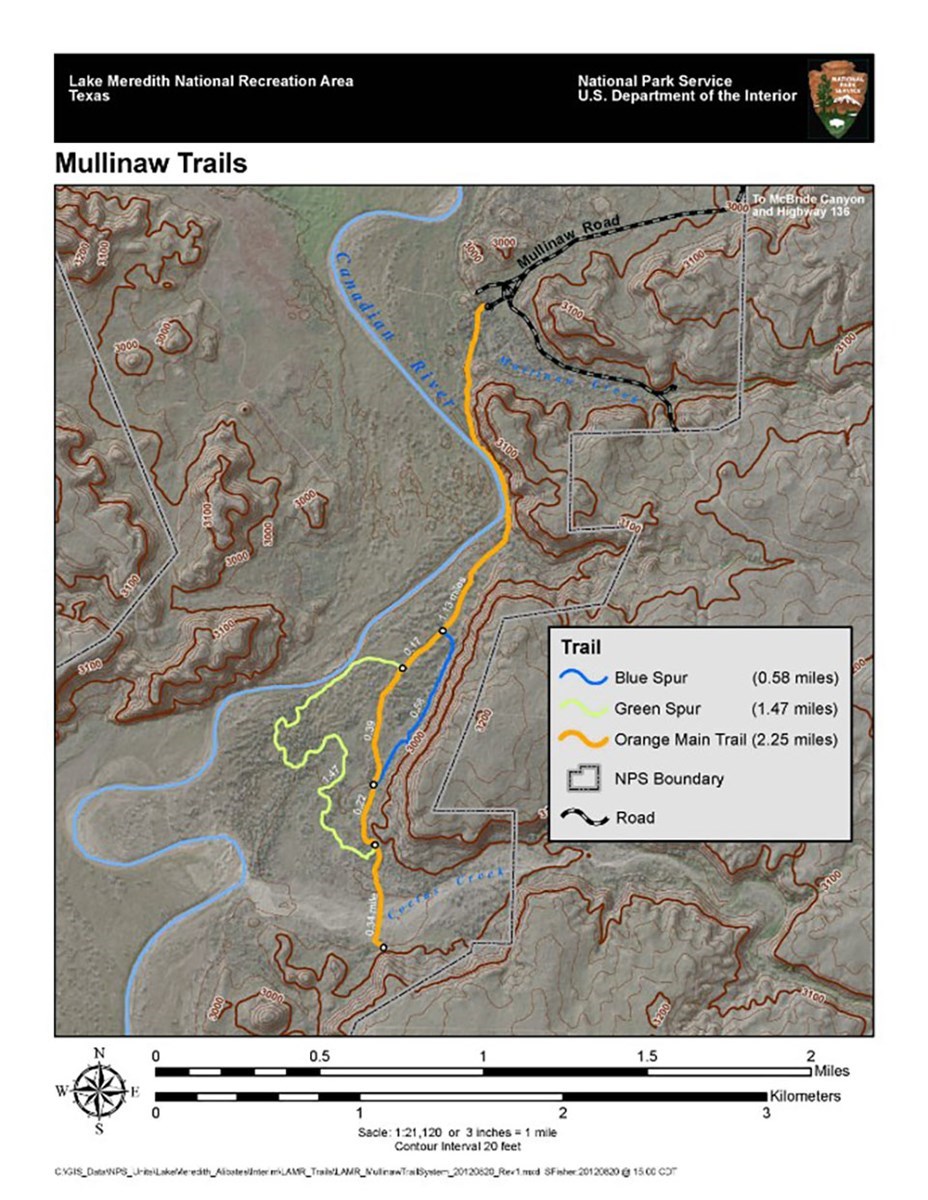 Mullinaw Trail System
Last updated: July 5, 2020