Mountain Biking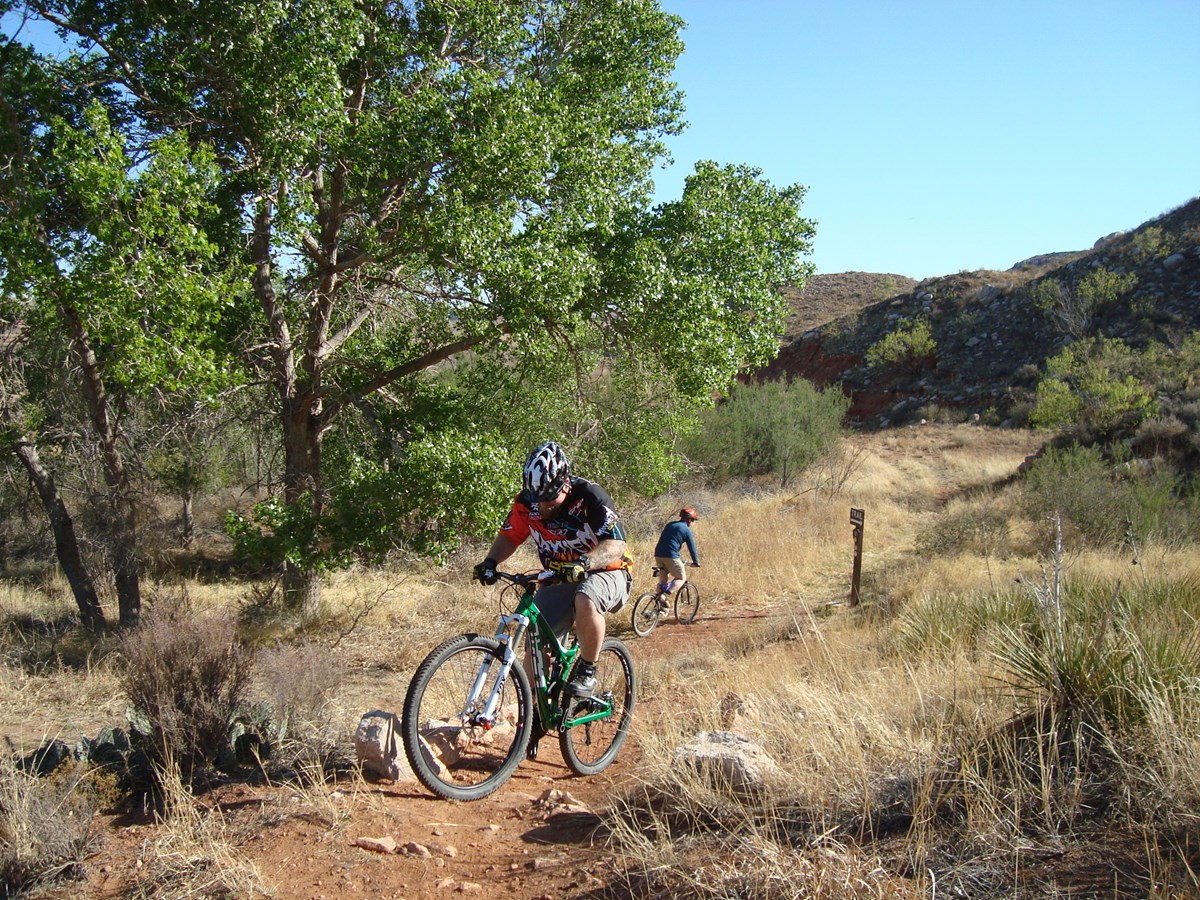 Leave No Trace
Be sensitive to the dirt beneath you. Recognize different types of soil and trail conditions; practice low-impact cycling. Wet and muddy trails are more vulnerable to damage. When the trail is soft, consider other riding options. This also means staying on existing trails and not creating new ones! Don't cut switchbacks. Pack out what you pack in.
Areas Open to Mountain Biking
We have mountain biking trails available at Harbor Bay, South Turkey Creek and Mullinaw areas of the park. Trails which are open to biking will be marked with brown trail markers.
Plan Ahead
Know your bicycle. Read trail descriptions and choose one that matches your skill level. Be self-sufficient, keep your equipment in good working order, and carry supplies for emergency repairs. Be prepared for sudden changes in the weather. Always wear a helmet and appropriate safety gear. Carry plenty of water, do not count on filtering water from the Canadian river or Lake Meredith.
Last updated: December 15, 2015