Fritch Fortress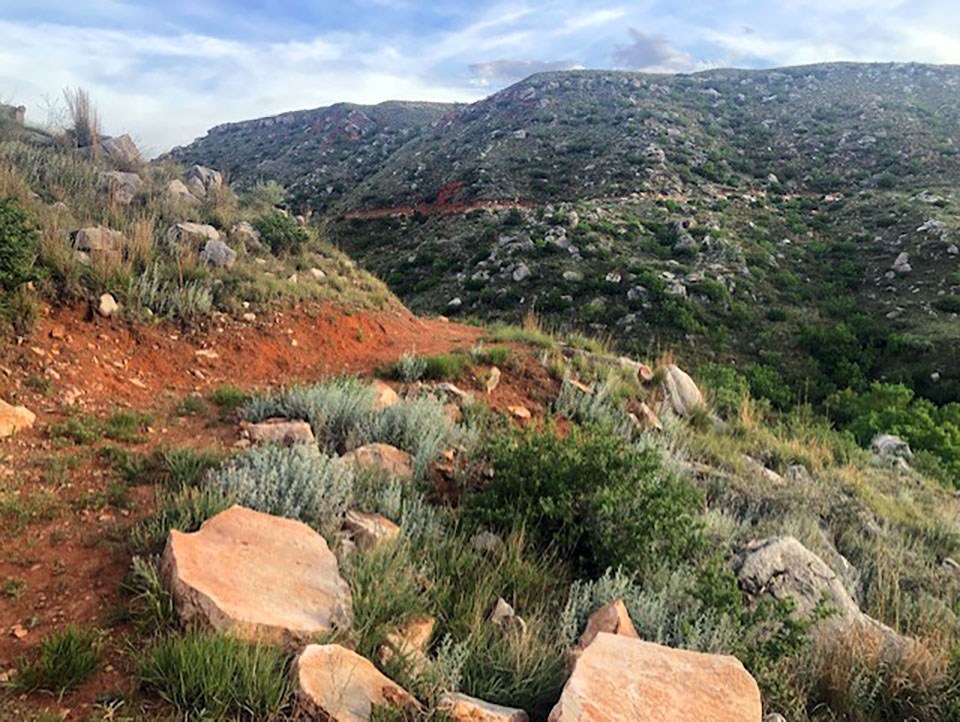 The Fritch Fortress Trail is constructed in the steep sloped sides of two mesas. It descends into a canyon with beautiful views of Lake Meredith. The trail has steep drop offs on the edge and has two sets of moderate switchbacks.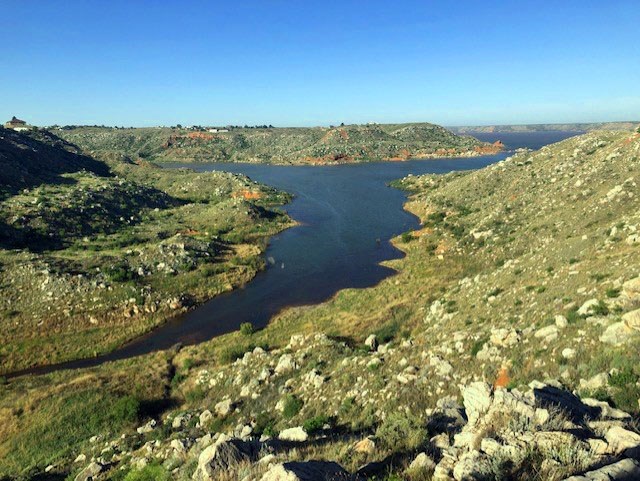 The rocky hillsides of this trail provides habitat for all types of wildlife. Turkey Vultures can be spottted flying high in the sky above. Sudden changes in topography allow for the updrafts the birds use to carry them into the sky. Fritch Fortress Trail is also a great spot to view spectacular sunsets at Lake Meredith. Don't forget your camera.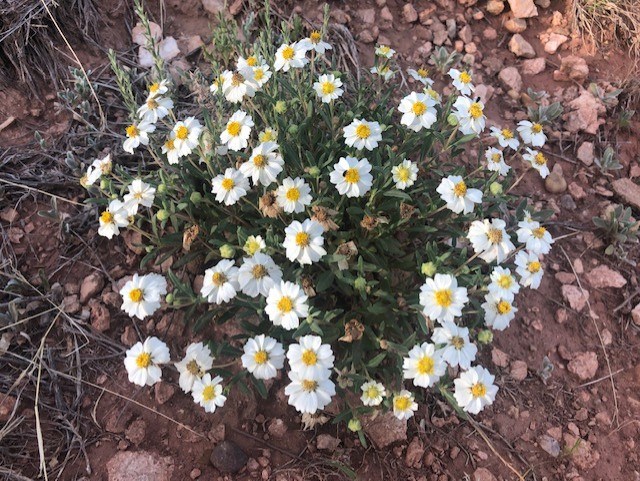 Hiking up the mesas on Fritch Fortress Trail, there are a variety of plants along the trail. In summer, look for sand sage, prickly pear cactus, and many types of wildflowers. The Blackfoot Daisy (Melamopodium leucanthum) is a beautiful plant blooming on the sides of the mesas during April - August. This member of the Aster family is one of the most drought resistant plants at Lake Meredith National Recreation Area.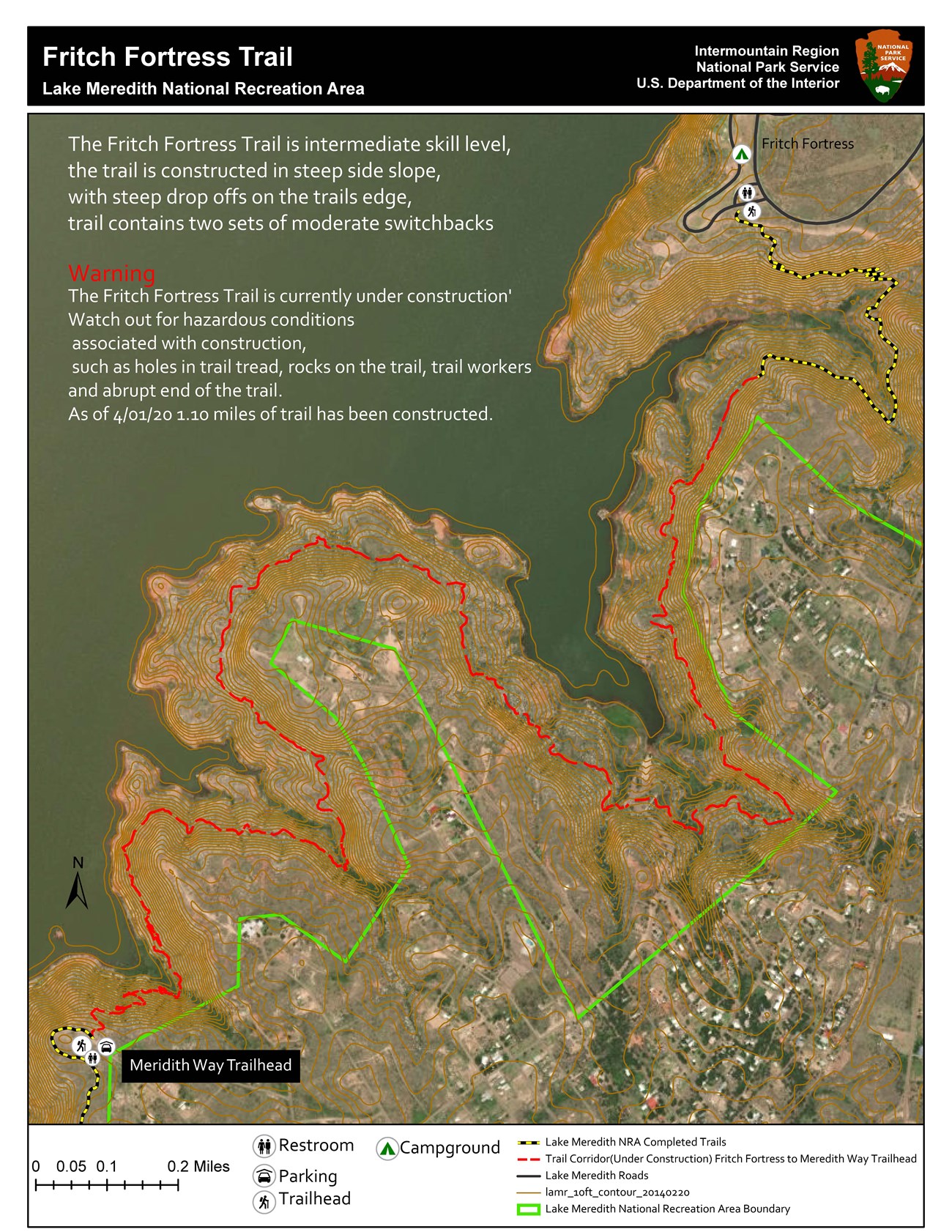 Fritch Fortress Trail Map
Last updated: January 25, 2023