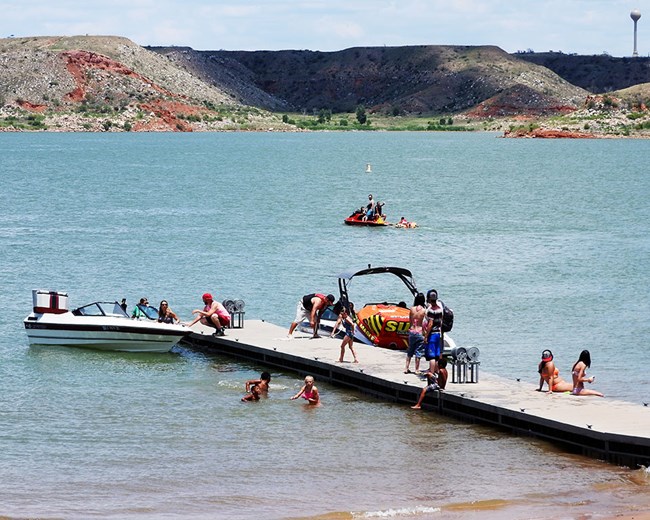 Boating is one of the most popular activities at Lake Meredith National Recreation Area! By private boat or by a rental from the park's vendor, millions of visitors have enjoyed the waters of Lake Meredith.
Currently, boat ramps at Sanford-Yake, Fritch Fortress, Blue West, Cedar Canyon and Harbor Bay are open for public use.

There is no fee associated with boating on Lake Meredith. Remember to have your motorized boat registered in accordance with federal and state regulations and ensure that you have the required safety equipment.