Lake Mead's Water Budget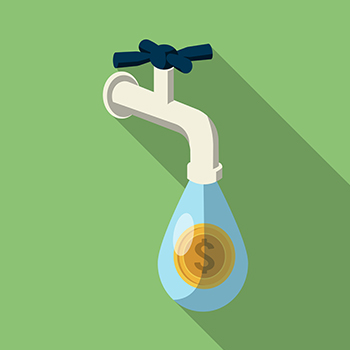 The persistent drought plaguing the Southwest shows no signs of slowing. Water managers, farmers, engineers and residents are re-envisioning the way water is used, re-used, stored and moved. One useful tool that managers use to understand their water use is a water budget. Think of a water budget in much the same way your own budget is used to manage money — there are water deposits, withdrawals, and even savings. For Lake Mead, low water levels mean the water deposits do not always equal water withdrawals, and as savings shrink, managers are working hard to balance the budget.
The water budget for Lake Mead is highly regulated and involves water flowing in from the north, water flowing out to the south, evaporation, storage, and the water used by the 2 million residents of Southern Nevada. Regulations associated with much of the water supply were determined over the course of nearly 100 years in a series of negotiations, contracts and court decisions that are collectively referred to as the Law of the River.

Las Vegas uses its allotted water for drinking and household needs, irrigation for parks and golf courses, and industrial use.
The Las Vegas Valley diverts almost a half a million (450,000) acre-feet of water annually for drinking and household needs, irrigation for parks and golf courses, and industrial use. Forty percent of that water is returned to Lake Mead as treated wastewater. It's a good thing that Southern Nevada recycles much of its water, because it's only allotted 300,000 acre-feet annually – which is much less than it diverts – so returning treated wastewater to the system is essential.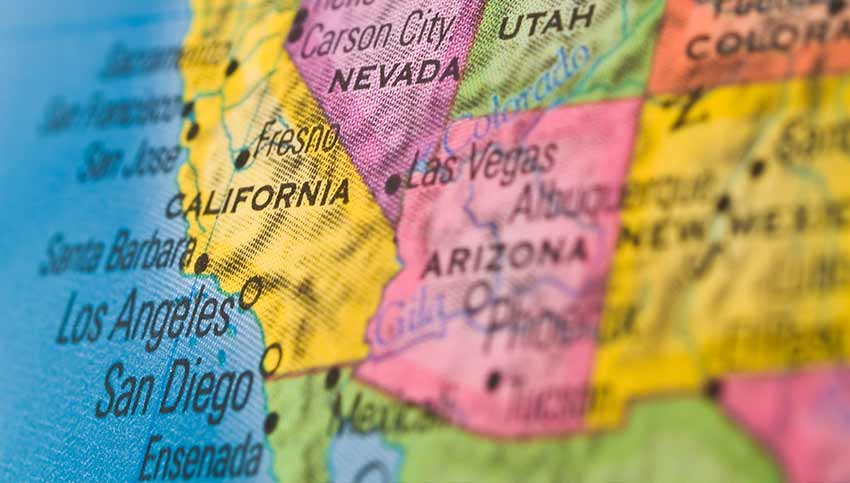 The Bureau of Reclamation must also send water to Arizona, California, a number of Native American tribes and Mexico.
In a typical year, Lake Powell releases 8.23 million acre-feet (maf) of water to Lake Mead. Other tributaries to Lake Mead and the Grand Canyon deliver additional water, giving the Lake just over 9 maf in total. That may seem like more than enough, but the Bureau of Reclamation is stipulated to send water downstream to Arizona, California, a number of Native American tribes and Mexico. Additionally, Lake Mead loses over 600,000 acre-feet of water to evaporation each year, or about six vertical feet of water from the lake.
Lake Mead Water Budget
Abbreviations: maf (million acre-feet)
Approximate annual inflow into Lake Mead
(8.23 maf release from Lake Powell plus average intervening flows between Lake Powell and Lake Mead)
Approximate annual outflow from Lake Mead
(Lower Basin apportionments to States and Mexico Treaty allocation plus downstream regulation including side inflows, evapotranspiration, transmission losses, etc.)
Approximate annual Lake Mead evaporation loss
†Given current average water demands over the past 10 years in the Lower Basin and Mexico, and a minimum objective release from Lake Powell (8.23 maf), Lake Mead storage is reduced on average by about 1.2 maf each year, which is the equivalent of about 12 feet in elevation at Lake Mead.
Data from Bureau of Reclamation
So, when the water leaving Lake Mead exceeds the water coming in, there is a deficit. Fortunately, Lake Mead is a reservoir, capable of storing large amounts of water for future use, much like a savings account. Lake Mead and the many other reservoirs on the Colorado River provide a more consistent water supply source, especially in times of a drought. However, despite water conservation efforts, with current inflow rates, the water levels at Lake Mead will continue to drop. If we continue to "borrow" from our savings, the lake will lose approximately twelve vertical feet of water annually.

Last updated: April 4, 2017