Nature & Science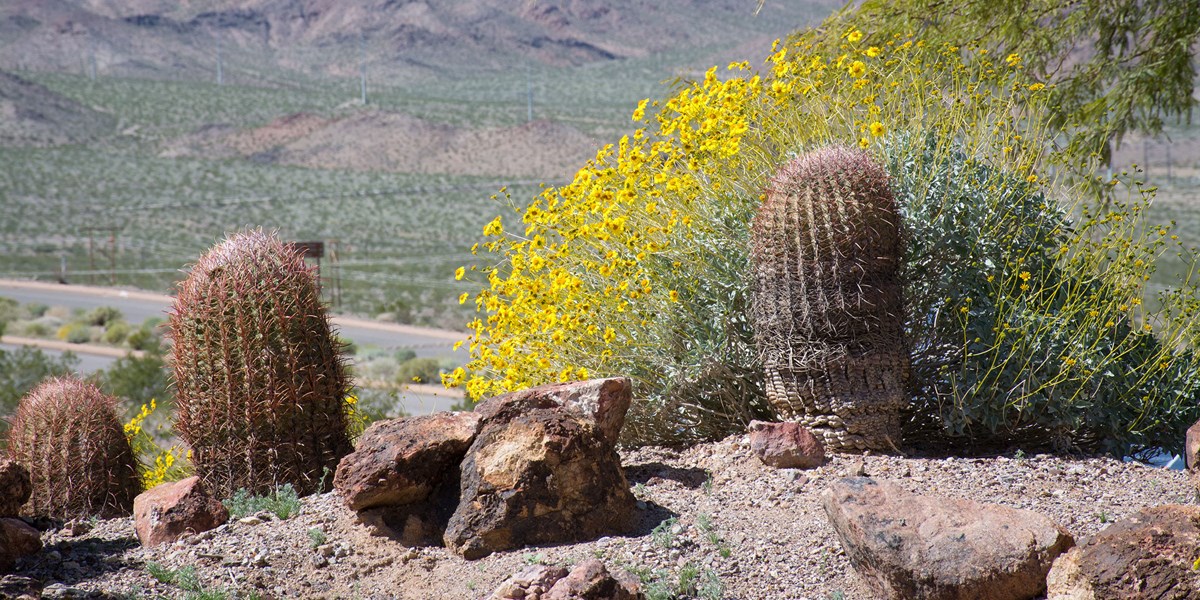 Attracted at first by the cool, refreshing water, visitors find other unexpected rewards. The quiet, stark beauty of the Mojave Desert, with its dramatically exposed geology and the surprising abundance of specially adapted plant and animals, offers a variety of experiences for everyone.
Lake Mead National Recreation Area is a startling contrast of desert and water, mountains and canyons, primitive backcountry and busy marinas. Dams that back up the Colorado River as it flows through one of the hottest, driest regions on earth created Lake Mead and Lake Mohave. Established as America's first national recreation area, it is a destination for millions of visitors who flock to the desert for boating, fishing, swimming and water-skiing.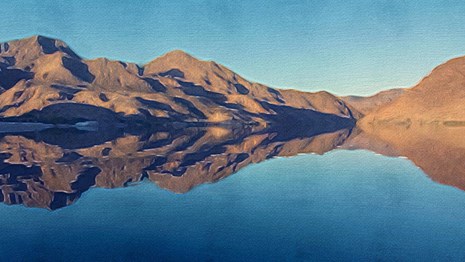 Atlas of Lake Mead
Explore the topics of nature and history that make up one of the most visited parks in the National Park System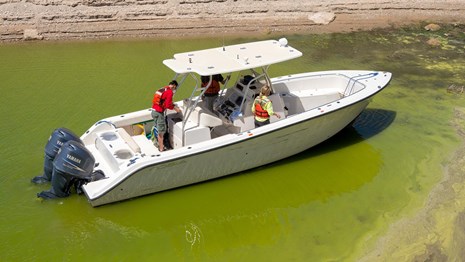 Bluegreen Algae
Blue-green algae occur naturally in many lakes and rivers and have been found in parts of lakes Mead and Mohave.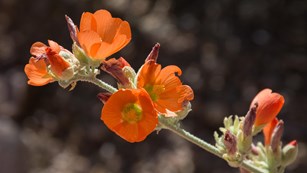 Plants of Lake Mead
Favorable rains in early spring transform the seemingly bare slopes and washes into a mass of color.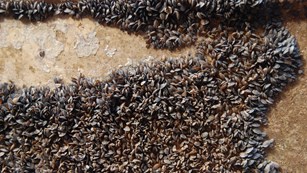 Environmental Factors
Over the years, human activities have impacted the natural resources of Lake Mead National Recreation Area in many ways.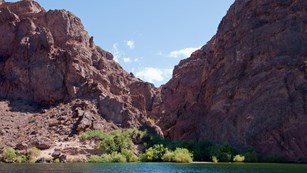 Natural Features and Ecosystems
Lake Mead National Recreation Area provides spectacular scenic vistas of Lake Mead and rugged and isolated backcountry.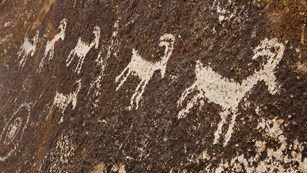 Research at Lake Mead
Information about researching at Lake Mead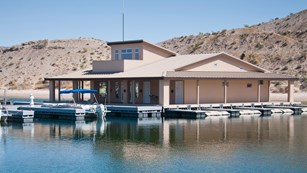 Climate Friendly Initiatives
The Climate Friendly Parks program is one component of the National Park Service Green Parks Plan, an integrated approach by the NPS t
Last updated: October 3, 2019