Birds - Lake Mead National Recreation Area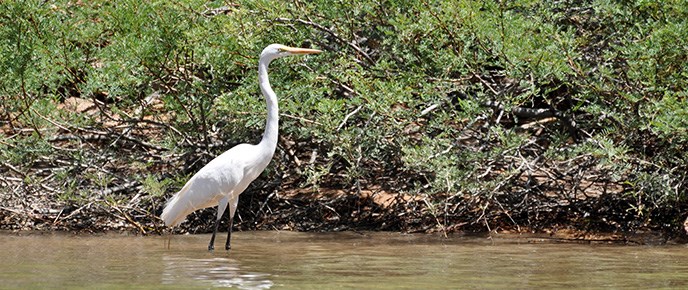 Although a desert region, more than 240 different kinds of birds have thus far been recorded at Lake Mead National Recreation Area. This is due to the varied habitats available, and the fact that Lake Mead NRA is on a north-south migration route for many birds.
---
The creation of lakes Mead and Mohave has made a vast change in the local bird life. Originally, the water habitat was restricted to the Colorado River and its tributaries. With the building of Hoover and Davis Dams, vast bodies of water came into being that immediately attracted many kinds of water and shore birds. The vegetation that developed around the shores became fine feeding grounds for numerous insect-eating birds.


Last updated: May 1, 2015