Monitoring the River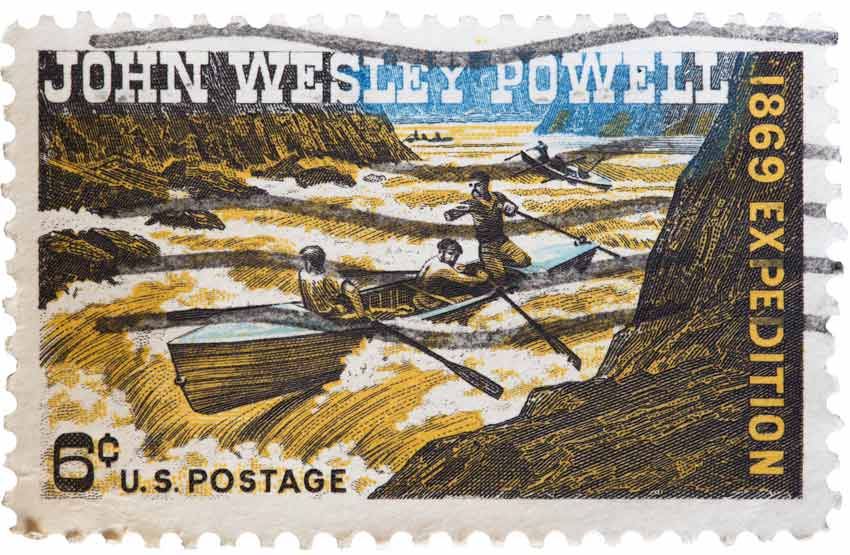 A 1969 U.S. postage stamp marks the 100th anniversary of the soldier, geologist, and explorer John Wesley Powell facing the rapids of a river in a canoe.
From John Wesley Powell's 1869 journey down the Colorado River to today, we look at the Colorado River with awe and wonder, not only for its sheer size and beauty, but also for what it provides for us. Through exploration and investigation, we learn more every day about this vibrant changing system, its health, and how to manage it more effectively. But the question arises: how do we know what we do about this system and how do we begin to manage and understand all 1,450 miles of it?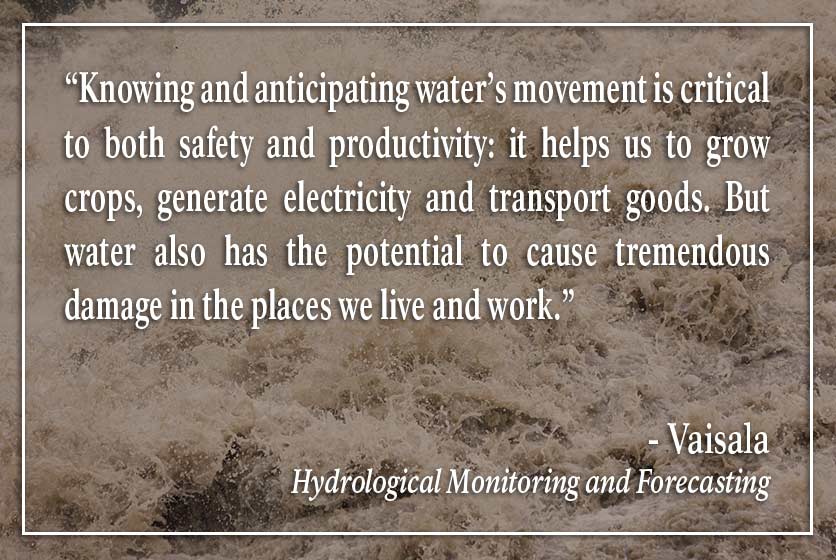 Methods and techniques change over the years, but a new wave of gathering information is upon us. We expect instant communication through Internet searches, emails and text so why not instant information about the Colorado River?
Through a series of data collection sites located across the Colorado River watershed, current data called real-time data is available, logging a myriad of environmental factors. Real-time data is information that is obtained immediately after collection and relays, typically by satellite, to provide instant information to the user. This type of data collection is currently being utilized across many disciplines to give managers and administration information rapidly, with the ability to respond to issues or concerns promptly.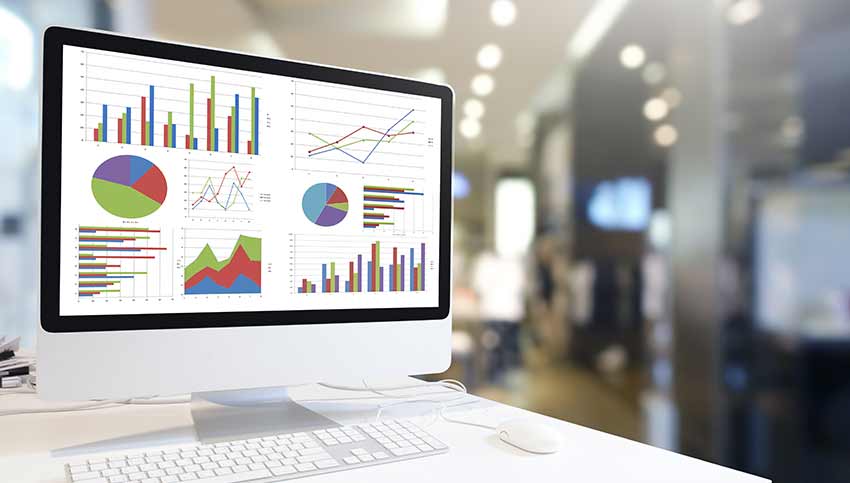 Real-time data helps reveal changes that might otherwise not be noticeable and highlight cause and effect relationships between factors.
Real-time data of the Colorado River system takes a variety of forms, including snowpack, rainfall, river and lake levels, dam outflow, tributary inflow and water use. This type of immediate information gives managers across disciplines and across states the ability to research, observe and manage this dynamic system not from one point of view but from a wide lens across the entire river system. It can also reveal changes that might otherwise not be noticeable and highlight cause and effect relationships between factors.
By using real-time data, we can better predict water levels for launch ramp conditions and give warnings about flash floods. Predictions using this data can help us better understand one-time events as well as what may happen in the future across the entire watershed. The system is so complex and ever changing that a point of view from any one location is not enough to understand the system as a whole. Only by looking broadly across the entire river system is it possible to understand the full picture of the Colorado River watershed. Managers across multiple disciplines such as municipalities, agriculture and natural resources work in conjunction, regularly using real-time data to manage this powerful yet fragile river system.

View Actual Real-Time Data
Last updated: April 4, 2017