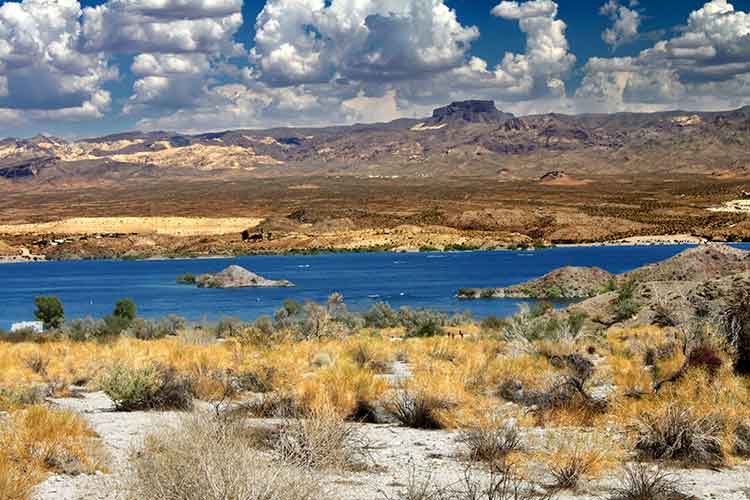 The hydrology of Lake Mead can be greatly impacted by dropping water levels. This complex connection is profoundly evident at Lake Mead, but it may also be affecting water quality at Lake Mohave. Situated between a series of foreboding canyon walls and built between Hoover Dam and Davis Dam, Lake Mohave is a reservoir used to fine-tune water releases headed downstream. But a changing climate and persistent drought is threatening the reservoir's water quality.
---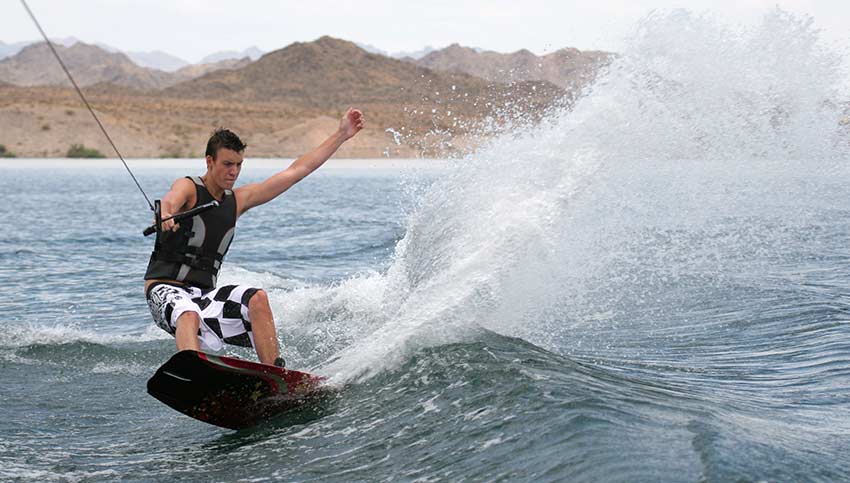 Lake Mohave provides recreation opportunities for over a million people annually.
Sixty-seven miles downstream from Hoover Dam is Davis Dam, and stretching between the two is Lake Mohave. In addition to providing recreation opportunities for over a million people annually and critical habitat for both native and sport fish, Lake Mohave serves as a re-regulation reservoir. Lake Mohave is intended to control water flowing from the it's only major water source, Hoover Dam. This stabilization gives managers the ability to fine-tune just how much, and when, water is released downstream to areas like California and even Mexico – making the obligatory water releases more efficient. For example, more water might be released when agricultural demands are high in the Colorado River basin states south of Lake Mohave.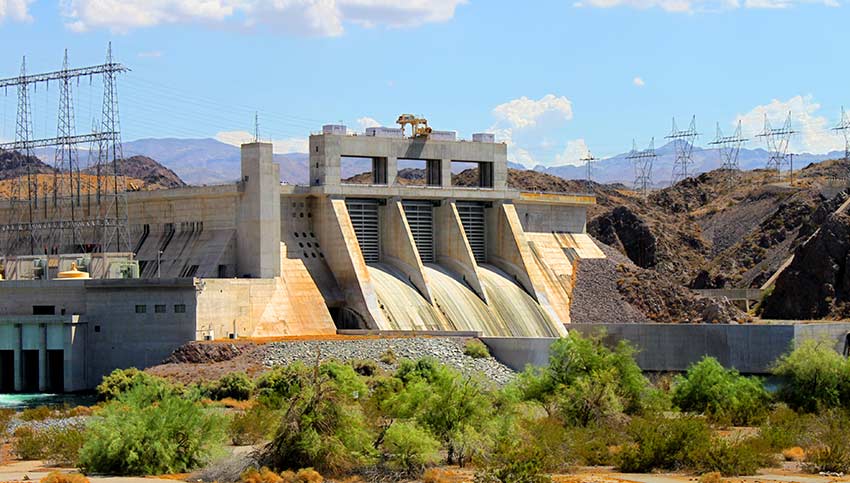 Lake Mohave consists of the sixty-seven miles between Hoover Dam and Davis Dam.
While the amount of water flowing into Lake Mohave remains consistent, the persistent drought may begin affecting the quality1 of the water. When Lake Mead water levels are high, water flowing through Hoover Dam to Lake Mohave is cool and clear having been pulled from the deeper parts of the lake. Contaminant levels reaching Lake Mohave are also lower with high water levels because the contaminants arriving via Las Vegas Wash tend to concentrate above the bottom lake layer pulled through Hoover Dam intakes. But as water levels in Lake Mead drop, the water layer containing the sediments, nutrients, and contaminants from the Las Vegas Wash are more near the Hoover Dam intakes and more likely to be pulled through the dam2 in route to Lake Mohave.
Lake Mohave is one stop on the journey from the Rocky Mountains to the Gulf of California; each stop is important to humans and other species. In addition, Lake Mohave is a key distribution point for the millions of water users downstream. As the drought continues to handicap water in the Southwest, managers are keeping an eye on what is happening3 at Lake Mohave.