The Best Treatment Possible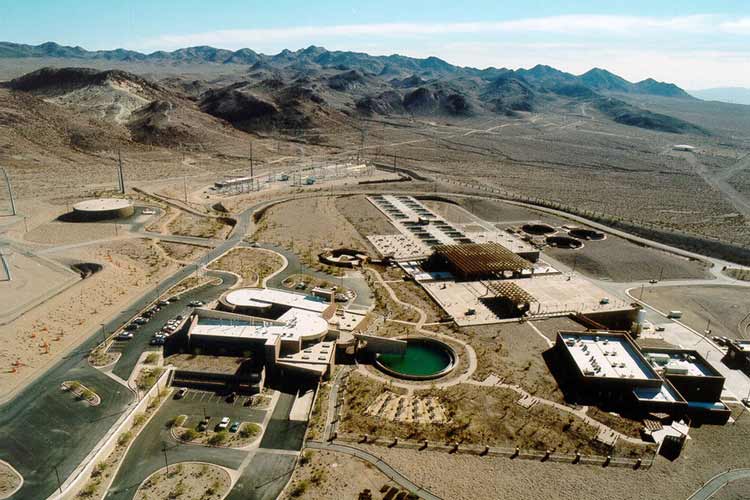 River Mountains Water Treatment Facility
Photo Credit: LGA
Lake Mead is one of the most important water storage reservoirs in the country. More than twenty-five million people, including more than two million residents of Southern Nevada, rely on its water for use in their homes and businesses. Much of the water leaving Lake Mead on its way to the Las Vegas Valley makes an important stop at the River Mountains Water Treatment Facility where up to 400 million gallons of water are treated each day before moving onto one of several pump stations throughout the valley. This is good news since only half a century ago, little attention was given to water quality making the possibility of water-related illnesses more prevalent. Today, regulations and water treatment methods have made water, especially in Southern Nevada, some of the cleanest water in the country.
---
The Southern Nevada Water Authority uses giant water collection pipes to remove water from Lake Mead and prepare it for delivery all around southern Nevada. This raw water is pumped through pipes to one of two treatment facilities, Alfred Merritt Smith and River Mountains, where advanced treatment processes – including ozonation – ensures the treated water meets rigorous drinking water standards. Ozonation infuses water with ozone which not only kills bacteria and other organisms but also helps improve water's color, taste and odor.
Ferric chloride is added to the water after ozonation is complete. This substance is not only used for the treatment of turbidity (the murkiness caused by sediment and suspended particles in the water) but also ensures microscopic contaminants and natural organic materials are removed during the filtration process. The water then moves through a series of filters where fluoride and chlorine, as well as a solution (zinc orthophosphate) to prevent corrosion, are added. This treatment helps the water stay clean while it is transported around the valley. Twenty-six high pressure pumping stations then push water throughout the Las Vegas Valley via tunnels.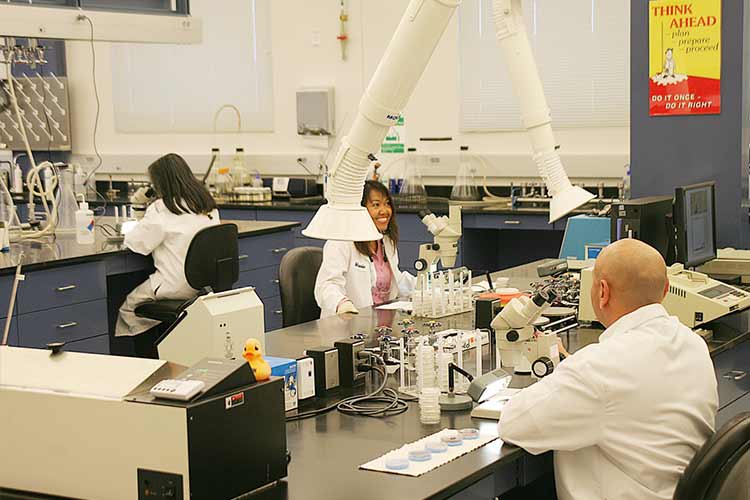 River Mountains Water Quality Laboratory and Applied Research Facility
Photo Credit: LGA
In addition to purifying the water, scientists working at the River Mountains Water Quality Laboratory and Applied Research Facility collect and analyze water samples from Lake Mead, as well as hundreds of neighborhood monitoring stations throughout the valley, making sure the water continues to meet standards. They test the water for more than 100 regulated and unregulated substances from aluminum to zinc. The methods these scientists use to identify contaminants are so sophisticated that they can detect concentrations of just a few parts per billion and even parts per trillion.
All this work ensures that water delivered by the Southern Nevada Water Authority is some of the cleanest in the nation, meeting or surpassing all state and federal drinking water standards.

Last updated: April 5, 2017