Nature & Science
Flora and Fauna
A full compliment of subarctic fish, wildlife,and plant species make their homes in Lake Clark National Park and Preserve's various ecosystems. Salmon pass through tidal estuaries on their way to spawning grounds in mountain lakes and streams, chased by hungry seals and brown bears. Dall sheep share treacherous mountain slopes with delicate alpine wildflowers. Once-endangered peregrine falcons occupy eyries on cliffs where they can easily hunt migrating and nesting waterfowl. Follow the links below to explore the plants and animals of the park and preserve.
Dynamic Environment
Lake Clark National Park and Preserve is a place where natural processes dominate. Four of the five biotic communities found in Alaska - coastal, lakes/rivers/wetlands, tundra, and boreal forest - exist in the park. Two active volcanoes - Mount Iliamna and Mount Redoubt - tower above the landscape. Glaciers wind their way down into valleys where the Alaska and Aleutian ranges join. Follow the links below to explore the ecology of the park and preserve.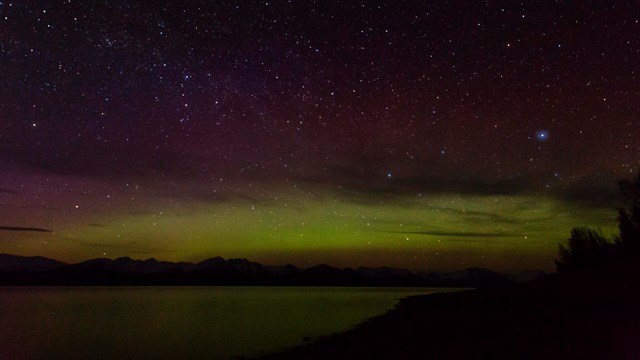 Environmental Factors
Discover environmental issues that can impact the park, including air, light, or water pollution, non-native species, & geologic processes.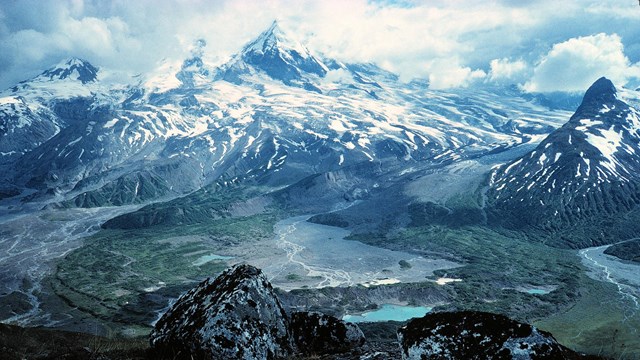 Natural Features and Ecosystems
Explore Lake Clark's volcanoes, mountains, glaciers, forests, fossils, and other natural features and ecosystems.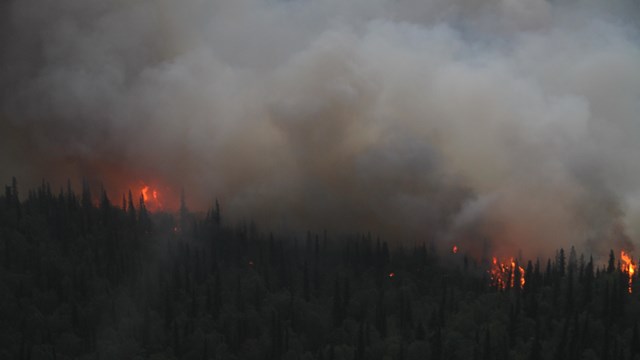 Wildland Fire
Natural wildland fire can burn in Lake Clark on occasion and when conditions are right.


Last updated: January 19, 2022