Richard Proenneke's Journals
Despite his remote location and fierce independence, Dick was not a hermit; he maintained friendships and wrote back to anyone who sent him a letter. He saw his correspondence, films, and journals as a way to share a life untethered to the commercial world. His observations have inspired several books and videos.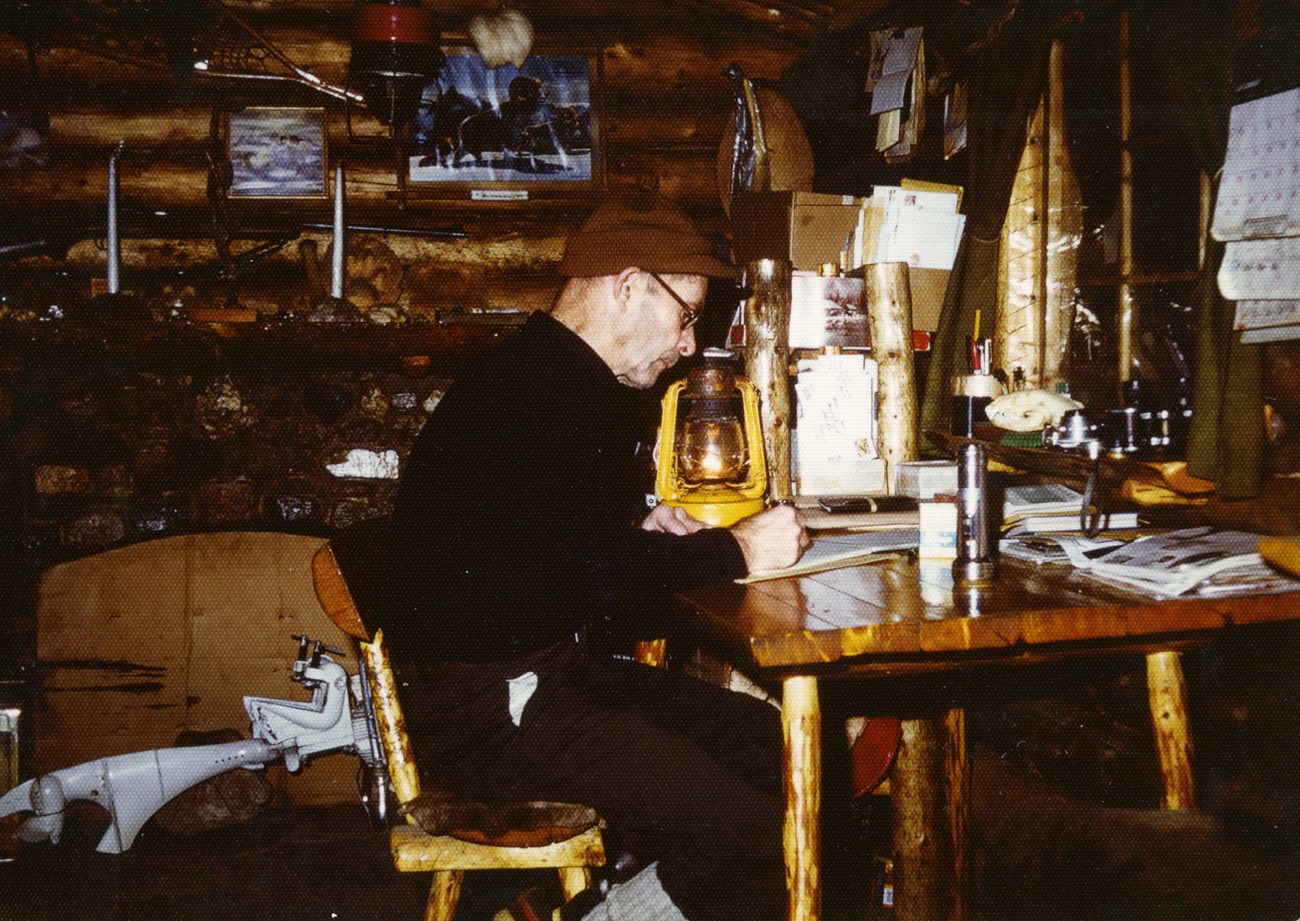 Journal Collections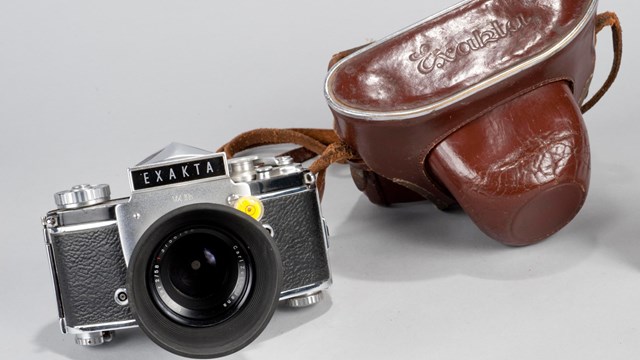 Exakta VX llb Camera
Proenneke loved taking still photos of the scenery around him and this camera was always with him as he traveled around Twin Lakes.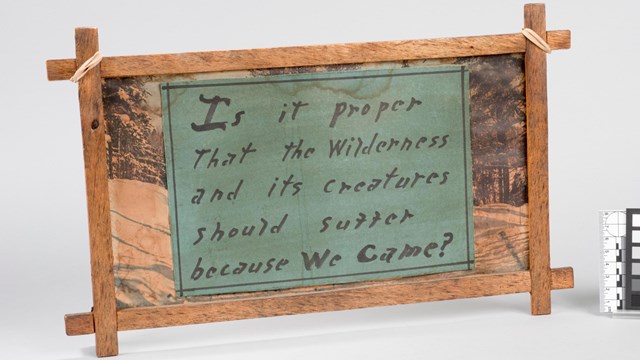 Handmade Wilderness Sign
This sign provides insight into the evolution of one man's wilderness ethic.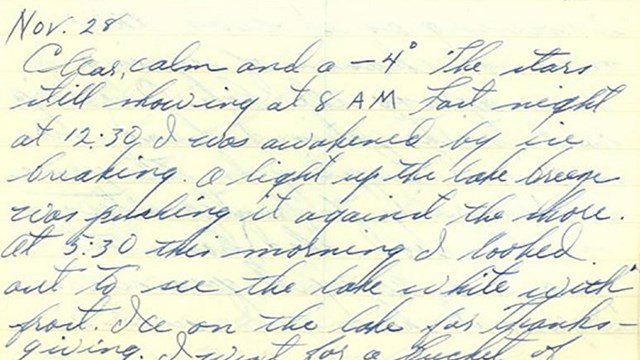 Thanksgiving 1968
Read about Proenneke's Thanksgiving at Twin Lakes in 1968.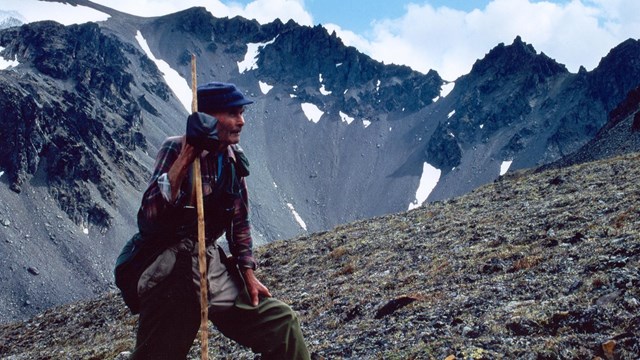 One Man's Alaska
Filmed in 1977, this 27 minute long documentary can be viewed online for free at the National Archives website.
No Place Like Twin Lakes
Dick Proenneke visited his cabin at Upper Twin Lake for the last time in the year 2000 at the age of 84. Follow along during that visit...
Last updated: June 4, 2020