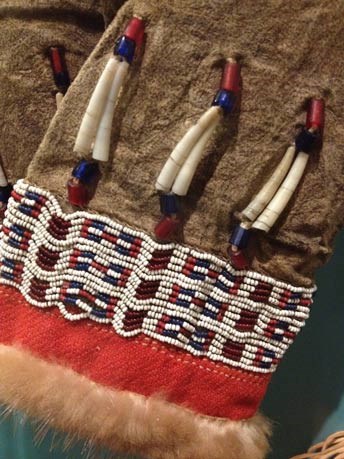 Lake Clark National Park and Preserve protects a tapestry of cultural places from 10,000 years of human occupancy. Many of these places are vital to the cultural and spiritual continuance of the local Dena'ina Athabascan culture.
The park's ethnography staff scientifically document and describe cultural customs relevant to Lake Clark, and build strong relationships between the park, local communities, and remote park residents. Ongoing projects have provided knowledge and context that helps park managers protect culturally sensitive resources and have provided opportunities for collaboration with Dena'ina communities.
Documenting Dena'ina Expressive Culture

Expressive culture includes stories, myths, dance, music, and drama. These are important artistic expressions of history to record, especially for a culture going through transition and facing changes. Lake Clark National Park and Preserve is working with a Dena'ina Steering Committee and community members to document Dena'ina expressive culture through a 4-year ethnography project.