Operating Hours & Seasons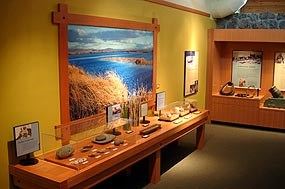 Lava Beds National Monument is always open to visitors.
Lava Beds' caves, trails, camping, and attractions are open year-round. Occasionally in winter, snow can temporarily close park roads until they are plowed.
The visitor center is open every day except December 25th. We also close at 2:00pm on Thanksgiving Day, and 1:00pm on Christmas Eve, December 24. .

*For 2019 our winter hours will start Sunday, 11/24/2019 instead of Sunday, 12/1/2019. We apologize for any inconvenience.
Hours are as follows:
Summer (June - August): 9:00 a.m. to 5:30 p.m.

Fall (September - November): 9:00 am to 4:30 pm

*Winter (December - February): 10:00 am - 4:00 pm

Spring ( March - May): 9:00 am - 4:30 pm


Last updated: December 11, 2019