Campgrounds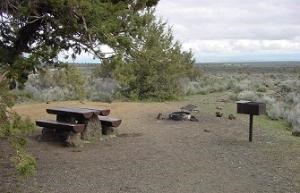 Campground information:
Lava Beds has one campground, Indian Well Campground, located 1/2 mile (0.8 km) from the visitor center and cave loop. There are 43 sites available on a first-come, first serve basis. Sites can accommodate tents, pickup campers, small trailers and motor homes up to 30 feet (not all sites can accommodate motor homes). PLEASE NOTE: One Loop of the campground closes for the winter after the Thanksgiving holiday. It usually reopens in Spring. Call the visitor center for information 530-667-8113.
Sites are $10 per night, per site, and include a picnic table fire ring and cooking grill. Wood fires are permitted unless otherwise posted. Firewood may be available for purchase during the summer (to confirm, call the visitor center at 530-667-8113). Dead and down firewood can be collected on the nearby Modoc National Forest. Restrooms with water, sinks and flush toilets are available year round in the campground.
Quiet hours are from 10:00 p.m. to 6:00 a.m. and all campground rules apply to groups.
Maximum 8 persons per site, 2 vehicles or 3 motorcycles.
Maximum stay is 14 consecutive days in a 30-day period.
Holders of an Access or Senior pass receive a 50% discount on their site.
Pets are permitted in the campground, but must be on a leash no longer than 6 feet (1.8 m). Pets are not permitted in caves, trails or in buildings.
The campground typically only fills on summer weekends near holidays. In the event the campground is full, staff can direct you to several campgrounds within a 30 minute drive.
Not Available: Showers, hookups, dump station and amenities such as gasoline, and propane.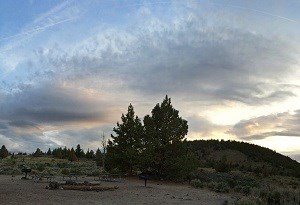 Group Campsite:
One group site is available for a minimum of 15 campers, and a maximum of 40
Fee waivers are not available for the site.
The group campground is gated, and one vehicle at a time is permitted for loading/unloading.
All vehicles must be parked in the "A" loop overflow parking area, near the comfort station, or at the Visitors Center.
Fees are per group per night: $3.00 per person, Minimum of $45, Maximum of $60.
Reservation may be made up to 3 months in advance, call (530) 667-8113
Free backcountry camping is permitted so
Restrictions are in place for camping near developed areas and caves
Fires are prohibited and no surface water is available
No groups of more than 12 individuals are permitted
For details on regulations, camping etiquette, horses and natural hazards see the Wilderness Camping Brochure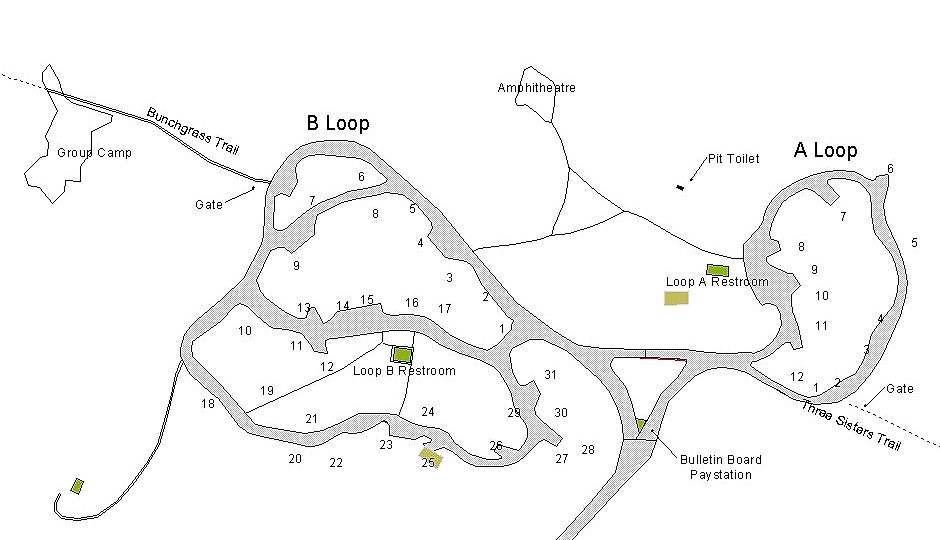 Last updated: March 4, 2023