Ranger-Led Education Programs
Ranger-Led Education Programs
Interpretive rangers are available to present curriculum-based education programs for your class if scheduled far enough in advance. Requests for programs should be made at least 6 weeks in advance of the field trip. Three curriculum-based programs are currently offered, with more on the way. Please email us at labe_information@nps.gov or call the visitor center at 530-667-8113 for more information, or to make program reservations.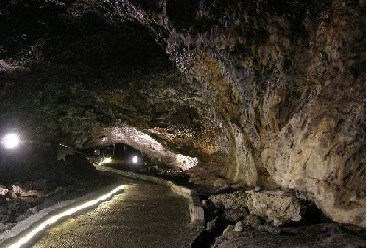 Mushpot Cave Geology Program
This 45 minute introductory slide show is presented in the underground amphitheater inside Mushpot Cave. The program is designed to engage elementary and middle school students in learning about the Medicine Lake shield volcano, how the lava tube caves form, how to cave safely, and how and why it is important for students to protect the caves as they explore. The amphitheater is able to accommodate groups of up to 60 people.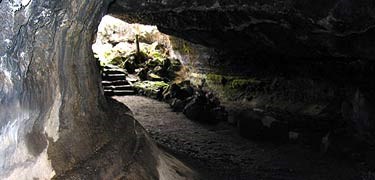 Valentine Cave Tour
This ranger-led program explores one of the monument's most popular lava tube caves. During the tour a ranger will explain the process of how lava tube caves are formed, point out the spectacular cave features, and introduce students to the fascinating critters that live in caves. The tour lasts roughly one hour, and groups larger than 30 are recommended to split into two groups request two tours.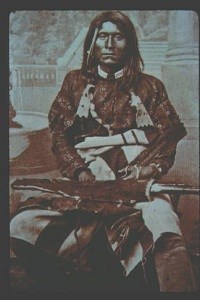 Captain Jack's Stronghold Walk
This program takes students through Captain Jack's Stronghold, a natural lava fortress that was one of the most important sites of the Modoc War (1872-1873.) The hour-long program immerses students the culture of the Modocs while giving the progression of this tragic war including the events leading up to the conflict, victories and defeats on both sides, and the eventual outcome. Due to the narrow, enclosed nature of the Stronghold trail, groups of more than 30 are recommended to split into groups and request back-to-back tours if rangers are available.
Last updated: October 5, 2021