Boating/Floating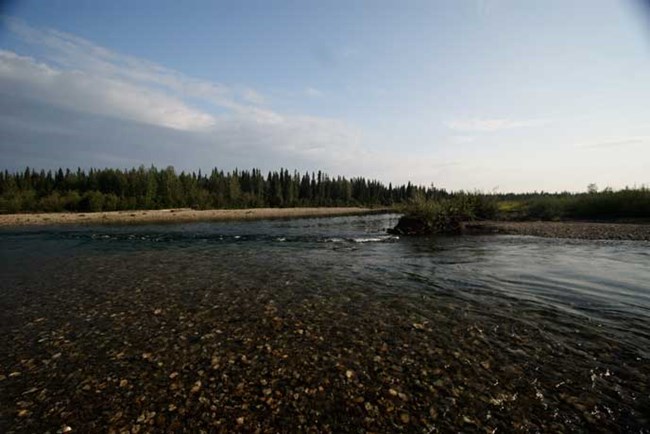 Floating the Kobuk River is also a great way to experience the park. Out of 350 river miles, 61 of those pass through the park. Collapsible canoes and kayaks work especially well in the slow water. Small rafts are also an option. Boaters should plan to fly in all of their own gear with one of the commercial transporters. If you prefer to have someone organize a trip for you, guided boat trips may be available.
This is mostly a low gradient, slow-moving river. The park does not have flow rate estimates, but 5-7 days to get from Ambler to Kiana is a decent estimate. Please keep in mind that the 8 miles of river just below Walker Lake has serious, dangerous rapids. People usually don't navigate this by raft. Be prepared to scout ahead, line and portage some/all of that section. 20 miles per day is a long day, but if boaters can travel at that speed, they can be in the park in about 10 days.
Another float trip opportunity is the wild and scenic designated Salmon River. The Salmon River flows about 70 miles into the Kobuk River from its headwaters in the Baird Mountains.
Last updated: August 22, 2022