Basic Information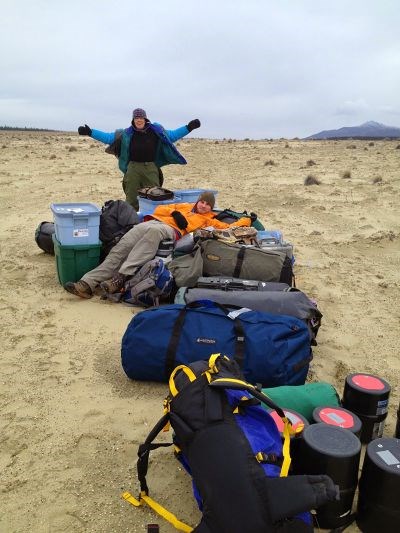 Open All Day, Year Round
Kobuk Valley National Park is open year round, all day and all night. It is remote and wild, so there are no roads, entrance gates or campgrounds. Visitors can enjoy the park any time by backpacking, boating, or flightseeing.
Leaving On a Jet Plane
Getting to the park means flying on a series of airplanes. Make travel arrangements well ahead and plan a couple extra days for bad weather. You can start from Anchorage or Fairbanks, Alaska.
From Anchorage, fly to Kotzebue on a commercial jet, then hire an air taxi in Kotzebue for an overflight or drop off/pick up in the park.
From Fairbanks, fly with a scheduled air service to Bettles, then hire an air taxi in Bettles for an overflight or a drop off/pick up in the park.
Self-Sufficiency
Basic groceries are available in Kotzebue anytime, but other services may not be. Plan to bring everything you need like medications, specialty foods, outdoor gear, etc. There are no services of any kind in the park. Snow or freezing temperatures may occur any time of the year, so always bring gear for wet and cold weather. Traveling to Kobuk Valley National Park and Kotzebue is very different than visiting a park or town on a road system. This will be a chance to test your moxie and have a great adventure.
Last updated: February 25, 2016