Fire Regime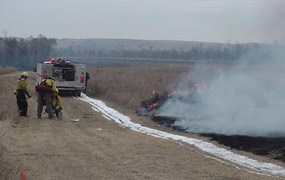 In 1997, the park used fire for the first time as a management tool. The objective of controlled burns is to protect and interpret the ecosystem along the Knife and Missouri Rivers as well as the park's cultural resources which resulted from centuries of human habitation.

Of primary importance is the management of the park as a natural ecosystem, influenced by human activities over time, and the continuation of a natural process.

Fire being used as a tool has been around for centuries and it is well documented that the Native Americans we adept at using fire as a tool in their environment.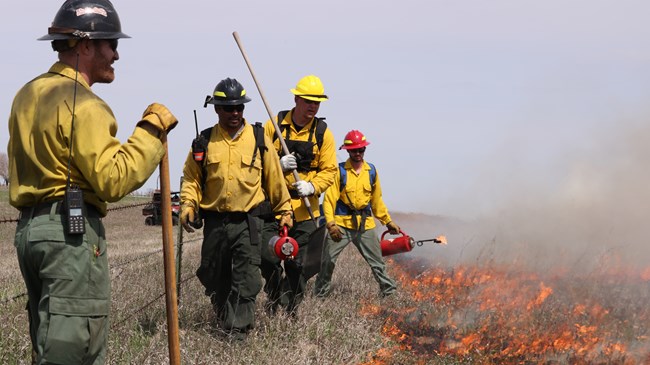 Much of the prairie at Knife River Indian Villages has been taken over by invasive species or diseased trees. Restoring the natural prairie within the park is no easy task and takes many years.

Yearly burns have had many benefits within the park. Some of these include the reintroduction of natural conditions for a fire dependent ecosystem, reducing fire hazards in and around developed areas, stimulating the natural ecological process which have been slowed by past fire suppression polices and reducing exotic plant reproduction.


Last updated: August 21, 2020