Seattle Historic District Walking Tours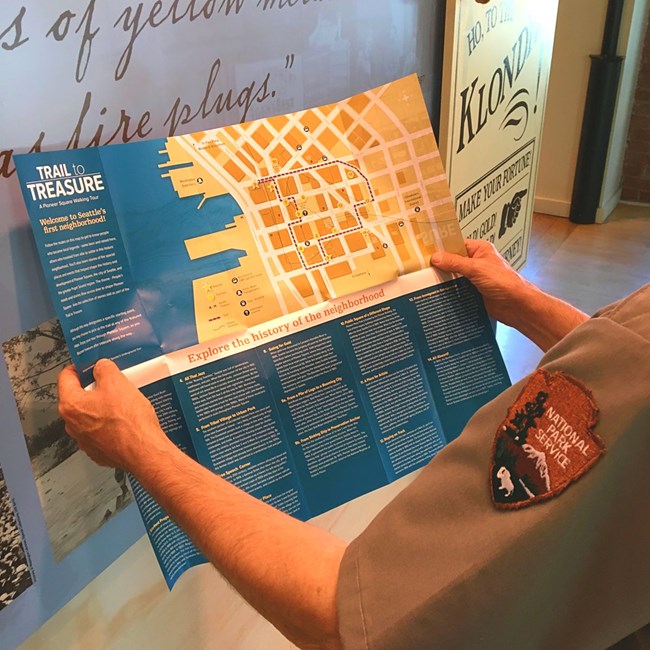 Self-guided Walking Tour
The Trail to Treasure brings to life a collection of stories about Seattle's Pioneer Square Historic District. By following the self-paced walking route or joining in on a guided tour, visitors explore the rich history of the city's oldest neighborhood.
Starting at the park, the Trail to Treasure map identifies special places and events that helped shape the history and development of Pioneer Square, the city of Seattle, and the greater Puget Sound region. Although the Trail to Treasure map designates specific starting and ending points, visitors may choose to pick up the trail at any of the featured stops. Maps are available at several locations throughout the district.
Ranger-led Walking Tours
During the summer, park rangers lead visitors through Seattle's Historic District. Tours are FREE and generally last 60 minutes. Be prepared to walk on uneven terrain throughout the historic district, and expect weather ranging from warm and sunny to wet and cool.

2021 tour details will be shared here when they become available.
Last updated: February 8, 2022