Temporary Exhibits in the Kerr Room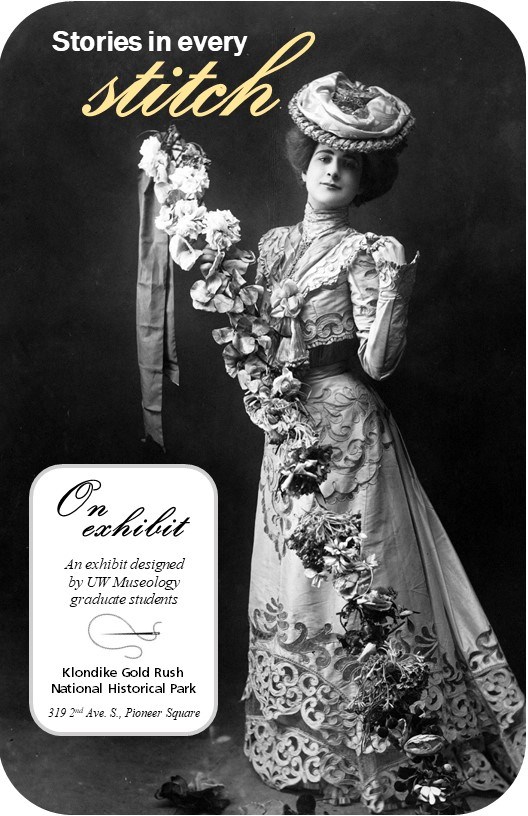 Stories in Every Stitch: Klondike Clothing and the Tales They Tell
Our latest exhibit, "Stories in Every Stitch: Klondike Clothing and the Tales They Tell," is now open in the Kerr Gallery.

Designed and installed by students in the University of Washington Museology Graduate Program, this exhibit features clothing and stories about prospectors, entrepreneurs, seamstresses, and more.

Many went to the Klondike in hopes of finding their fortune. For prospectors, mining for gold was strenuous work, with long hours and back-breaking demands. They had to be prepared for anything, from blizzards in the long, freezing winters to mosquitoes in the short, hot summers. Prospectors wore a wide variety of clothing to survive the harsh elements. These garments consisted of materials like fur, flannel, wool, and sealskin. On the gold fields, status and more importantly survival, meant everything.

Come along on this journey for survival, riches, and prosperity. Learn what made the people in the Klondike so unique and discover that it is not just the people who have stories to tell, but the clothes on their backs.

The exhibit will be up through Spring 2020.



Last updated: December 31, 2019