Temporary Exhibits in the Kerr Room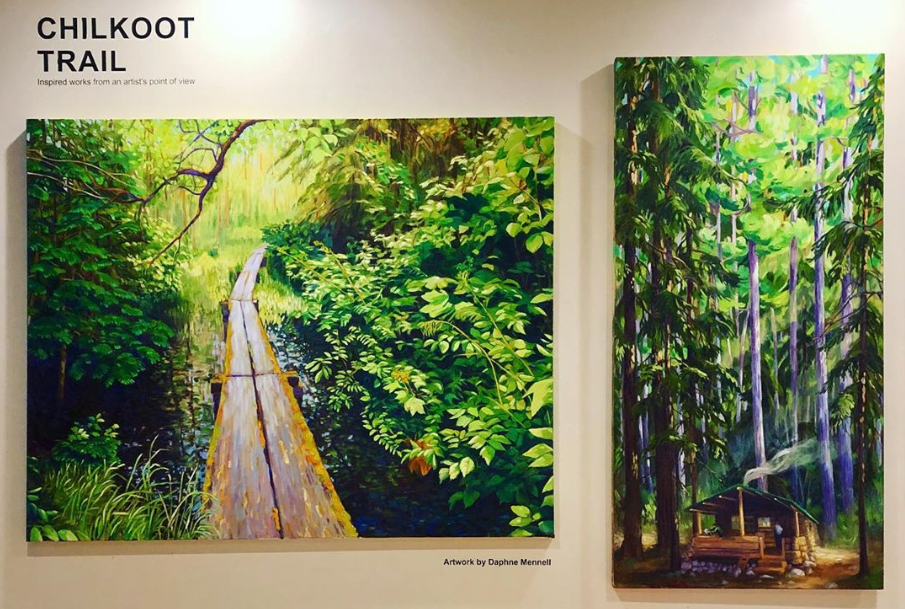 Chilkoot Trail: Inspired works from an artist's point of view.
This exhibit features the work of Yukon artist Daphne Mennell. Mennell participated in the Chilkoot Trail Artist in Residence in 2014. She spent 2 weeks hiking the Chilkoot Trail between Dyea, Alaska and Bennett, British Columbia. This traditional Tlingit trade route was used bye 1890s adventurers headed for the Klondike Gold Rush. Today it is managed as a 33-mile recreational trail.

From her time on the trail Mennell produced a vast array of work including the 21 paintings currently on display in the Kerr Room. See them in person now through September 20, 2019.



Last updated: June 5, 2019