In My Backyard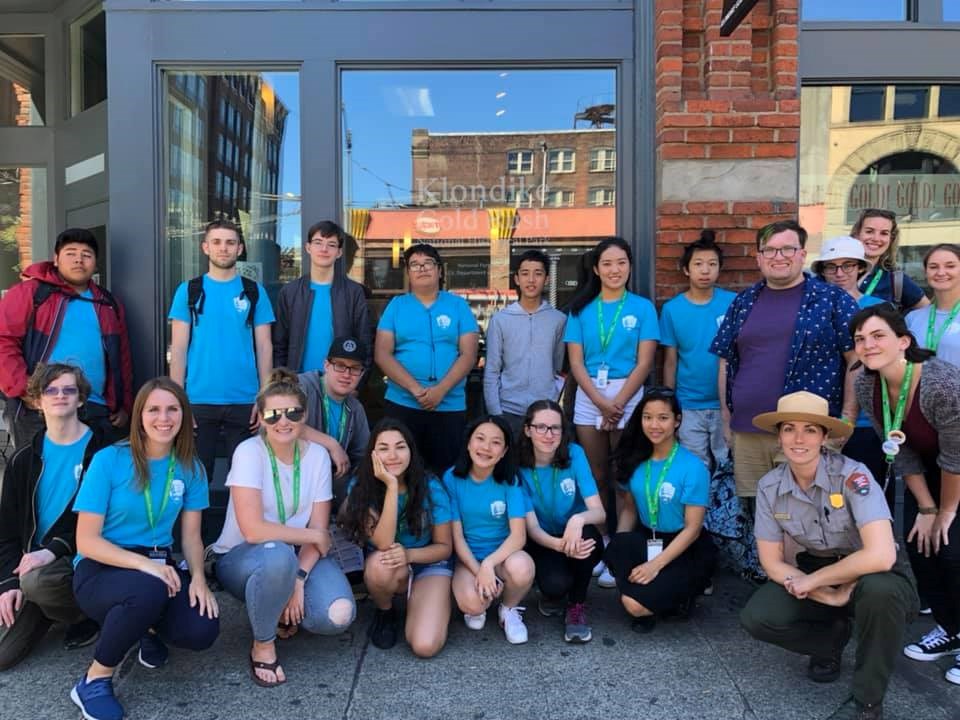 As the National Park Service steps into its second century, the In My Backyard (IMBY) team is striving to increase youth engagement and connect urban populations to parks. Our team of rangers, interns, volunteers and teachers is based out of Klondike Gold Rush National Historical Park in downtown Seattle. As an urban national park, Klondike Gold Rush is a prime location for this project in that it serves as a hub for National Parks throughout the Pacific Northwest, including Mount Rainier, North Cascades and Olympic National Parks. In My Backyard's youth program was developed with the hope of fostering better relationships between diverse youth and the National Park Service. The foundation of IMBY's youth programming is to provide a sense of belonging for young people in their shared public lands, including those that may not feel welcome or represented within the National Park Service. This program seeks to accomplish this by creating a space for youth to have positive, direct interaction with the park service in order to promote cultural and environmental awareness. In My Backyard offers a variety of internship opportunities for youth. Visit students' blog to learn more about the program.

The In My Backyard program was the proud recipient of the 2018 Hartzog Park Volunteer Program award.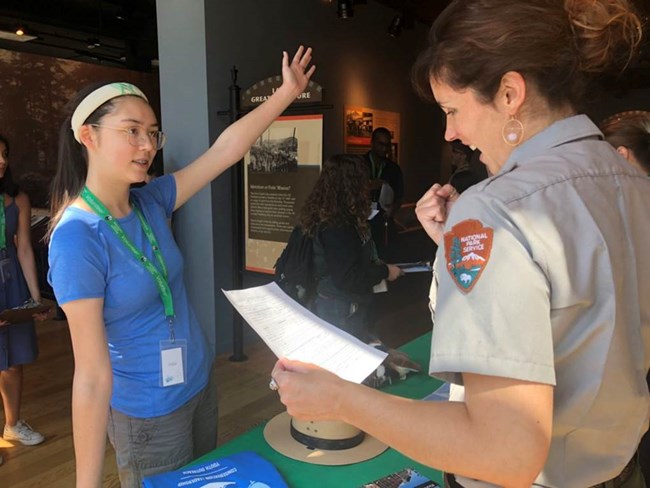 Internship Opportunities
High School Internship:
The In My Backyard youth program is a 10-week summer mentorship program hosted by Klondike Gold Rush National Historical Park (KLSE). Students ages 13-18 who participate in the program will develop an understanding of what it means to belong in our public lands as they explore cultural histories, local ecosystems, and personal identity. Students will work closely with college-aged mentors in areas such as college and career planning, resume building, and personal branding. Learn more info and get the application.

Youth Mentor Internship:
IMBY Mentors (ages 19-27) will help IMBY High School Interns discover a sense of place within public lands, regardless of background or experience. IMBY Mentors will be the primary facilitators of the youth program which includes leading activities, discussions, and workshops that correspond with designated weekly themes for the IMBY Interns. Typically, four to five IMBY Mentors compose the IMBY Mentor team each season. Learn more info and get application.
Last updated: September 6, 2019