In My Backyard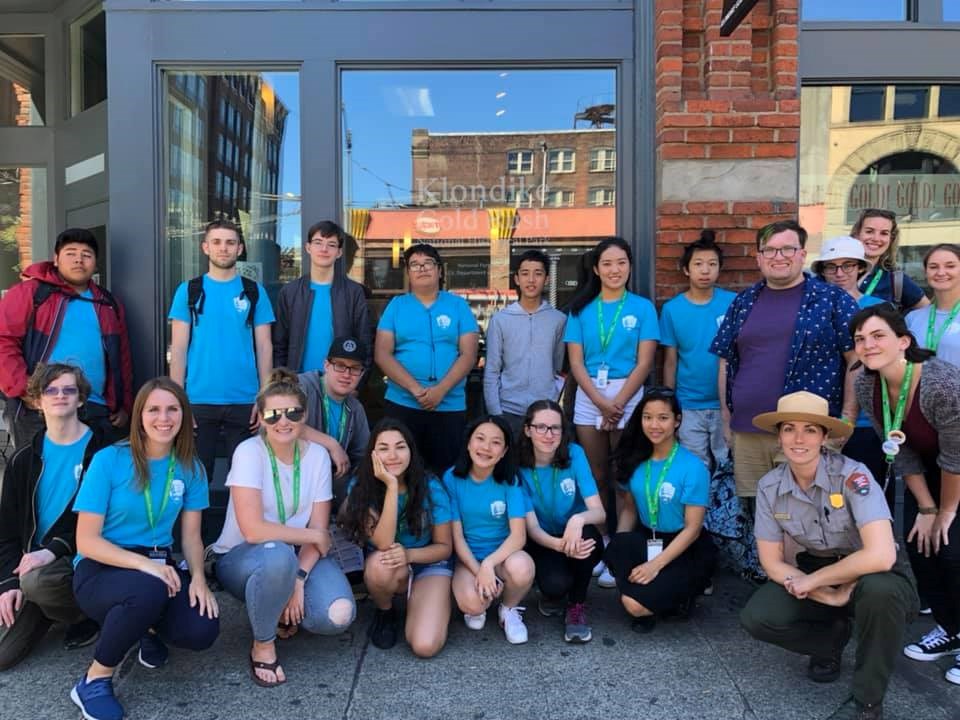 As the National Park Service steps into its second century, the In My Backyard (IMBY) team is striving to increase youth engagement and connect urban populations to parks. Our team of rangers, interns, volunteers and teachers is based out of Klondike Gold Rush National Historical Park in downtown Seattle. As an urban national park, Klondike Gold Rush is a prime location for this project in that it serves as a hub for National Parks throughout the Pacific Northwest, including Mount Rainier, North Cascades and Olympic National Parks. In My Backyard's youth program was developed with the hope of fostering better relationships between diverse youth and the National Park Service. The foundation of IMBY's youth programming is to provide a sense of belonging for young people in their shared public lands, including those that may not feel welcome or represented within the National Park Service. This program seeks to accomplish this by creating a space for youth to have positive, direct interaction with the park service in order to promote cultural and environmental awareness. In My Backyard offers a variety of internship opportunities for youth. Visit students' blog to learn more about the program.

The In My Backyard program was the proud recipient of the 2018 Hartzog Park Volunteer Program award.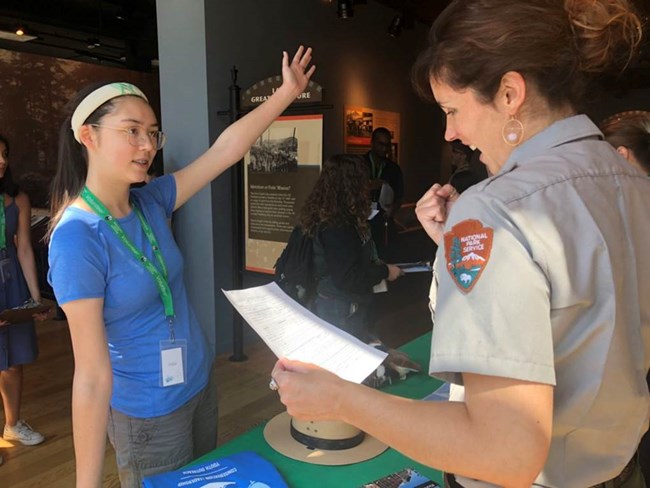 Internship Opportunities
The In My Backyard youth leadership academy is a mentorship program hosted by Klondike Gold Rush National Historical Park - Seattle (KLSE). Through the lens of public lands, In My Backyard will support high school-aged youth with a focus on self-discovery and place-making. With conversations alongside fellow peers and community mentors, youth will engage in discussions and activities that challenge the traditional National Park Service narrative. Youth can leave their mark and shape public lands through a variety of techniques that will be incorporated into Klondike and its digital platforms. Read more about the program here.
Last updated: June 8, 2021