Basic Information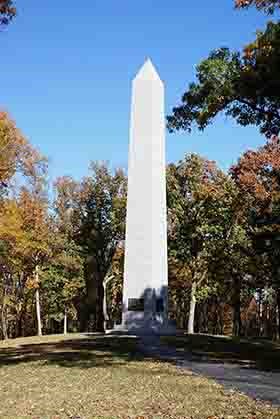 When is the park open? How do I get there? Does it cost anything to visit? What's the weather like?
You will find the answers to these and many other questions here.
Keep in mind there are two separate parks located within 3 miles of each other. Kings Mountain State Park is a recreational area park which is administered by the State of South Carolina.
Kings Mountain State Park offers the following:
Camping- RV, tent and group sites
Picnicking
Hiking
Horse Trails
Fishing
19th Century Living History Farm
Other Activities
For more information on Kings Mountain State Park call 803-222-3209 or http://www.southcarolinaparks.com
Kings Mountain NMP Helpful Tips:
Bicycles are only allowed on Main Park Road. A bicycle rack is provided at the Visitor Center.
Pets are not allowed in the buildings and must be on a leash no longer than 6 feet and attended at all times.
Picnics are only permitted in designated areas.
Concessions:
There are no concessions within the park. Numerous restaurants are available in the nearby cities.
Lodging:
Lodging is not available in the park. A variety of lodging is located in the nearby cities.
Nearest Cities to Park:
Kings Mountain, NC 10 miles
Shelby, NC 18 miles
Gastonia, NC 18 miles
Last updated: February 12, 2018