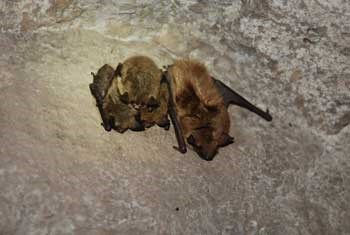 Bats
In the years after Copper Country mines ceased mining, they became ideal habitat for bats. The mines' constant and cool temperatures underground were perfect for hibernation. Although once flourishing, these colonies now face an uphill battle with the spread of White Nose Syndrome (WNS).
To learn more about bats in the copper country, click here.
To learn more about WNS, click here.