What is Copper TRACES?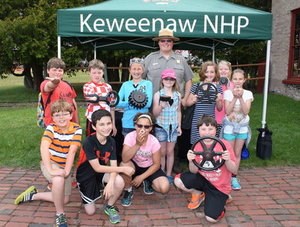 What is Copper TRACES?
Copper TRACES is a fun, educational field day for fourth graders and fourth grade equivalents at the Calumet Unit of Keweenaw National Historical Park in Calumet, MI. The field day engages students through a variety of hands-on activity stations - all of which meet Michigan Education Standards. Students from the western six counties of the Upper Peninsula are invited to participate.
What does the TRACES in Copper TRACES stand for?
TRACES identifies the topics that are the focus of the field day:
T
echnology,
R
esearch,
A
rt and Music,
C
ommunity,
E
nvironment, and
S
ervice.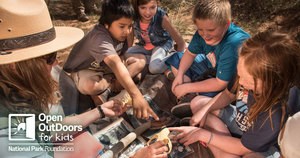 How is Copper TRACES funded?
Copper TRACES is funded by the National Park Foundation through the Open OutDoors for Kids Grants program. Keweenaw National Historical Park has received grants in 2016, 2017, 2018, and 2019. The Open OutDoors for Kids Grants program introduces fourth graders and equivalents to national parks in their communities through field trips, helping build the next generation of park stewards. The grant primarily covers transportation costs for schools to national parks.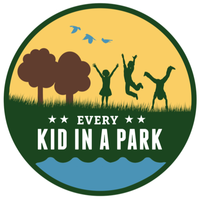 What is the Every Kid in a Park Program?
Every Kid in a Park is a national program that provides fee-free entry for 4
th
graders (including home-schooled and free-choice learners 10 years of age) and up to three adults to National Park Service sites and other public lands managed by federal agencies for a year. Vouchers for the pass can be
downloaded online
.
Last updated: January 31, 2019