Park Store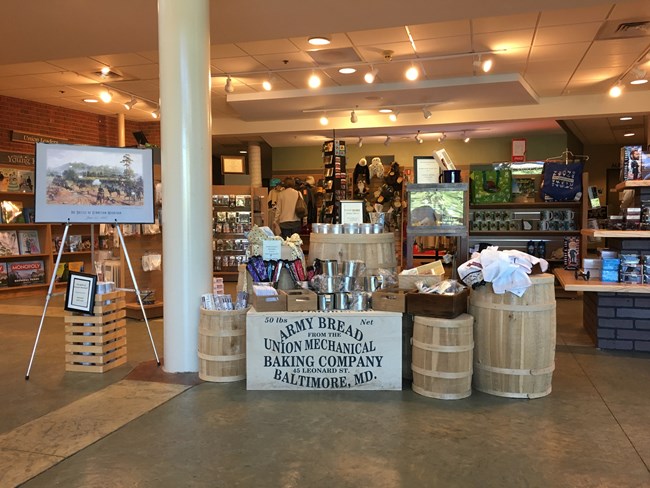 The Kennesaw Mountain NBP bookstore is operated by America's National Parks, an official non-profit partner of the National Park Service dedicated to supporting the educational mission of Kennesaw Mountain NBP. The store is located in the park's Visitor Center. Visitors can find books, gifts, and souvenirs that relate to the battle of Kennesaw Mountain and the Civil War in general. These products complement the interpretive themes you experience when visiting the park.

All items can be shipped for out of town customers by contacting an associate by phone at 678-331-1147 or email at danbeard@easternnational.org

For online shopping and purchases, please visit America's National Park's eParks website here

The bookstore is open from 9am to 5pm seven days a week with the exception of New Year's day, Thanksgiving, and Christmas day.


Last updated: March 7, 2023