Wildlife Safety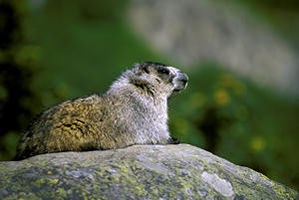 Please keep Kenai Fjords' animals wild by following these rules when encountering wildlife.
Keep wildlife wild
Do not feed or allow wildlife to obtain human foods. Learning to beg for and/or rely on human foods is extremely harmful for all wild animals, big or small. Be careful not to leave wrappers, crumbs, or other food trash after picnicking or snacking on the trails.

Keep a clean camp
Avoid setting up camp on or near game trails. Cook and eat away from your sleeping area. Store your food by locking it in your vehicle or using a bear-proof storage container.

Keep your distance
Do not approach or follow wildlife. Bring binoculars to enjoy viewing animals from a distance.
Don't harass wildlife
Treat wildife with respect. If your presence alters an animal's behavior, you are too close.
Wildlife viewing from the road
If you are driving in the park and wish to stop to view wildlife, be sure to pull as far out of the roadway as you safely can. If you cannot safely exit the roadway, drive past the wildlife and look for a safe spot to park or turn around. Do not stop in the middle of the road!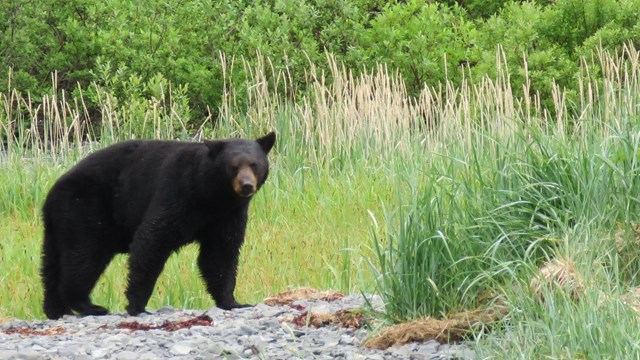 Bear Safety
Learn the basics of bear behavior, so you can act responsibly in bear country. Remember, your safety (and the bear's) depends on you!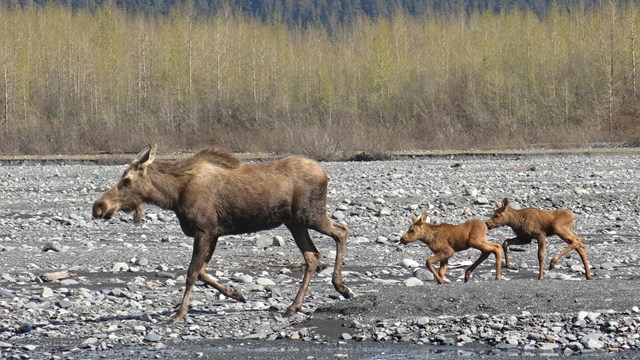 Moose Safety
Moose aren't inherently aggressive, but will defend themselves if they perceive a threat.


Last updated: January 30, 2018